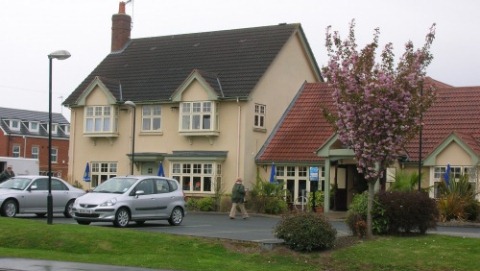 A Nantwich pub has received a damning environmental health report into its food hygiene practices.
The Cronkinson's Farm pub in Stapeley received just a '1' rating out of 5 in the latest inspection in October – the second lowest score.
The full report details a series of contraventions around handling food, cleanliness, ventilation and food preparation.
Inspectors looked at the kitchen, bar, cellar, toilets and storage areas of the family pub on the corner of Pear Tree Field and Peter De Stapleigh Way.
The report states food hygiene awareness among staff was "inadequate" in areas such as temperature control, cross contamination and sanitization.
Food handlers were not washing hands after handling raw meat, the report states, and that wash handbasins were "not in regular use".
A food probe in use was not sanitized, refuse containers were over-flowing, and inspectors said they were told food had been left out "for 10 hours" to cool after being cooked.
Food was also seen to be thawing in room temperature rather than in a fridge. The report said this practice "encourages the growth of food poisoning bacteria, food should be kept cool during defrosting".
It described the premises as "dirty and greasy", including pools of oil and food debris by cooking equipment, as well as dirty equipment, work surfaces, fridge/freezer floors, shelves and hand-basins.
The report adds that filters were missing from ventilation equipment, and the kitchen floor was described as "in poor repair" in areas.
In total, the report highlights 12 contraventions of the Food Safety and Hygiene Regulations (2013).
We have contacted Marston's Inns, owners of The Cronkinson's Farm, for their reaction to the report and are still awaiting a reply.