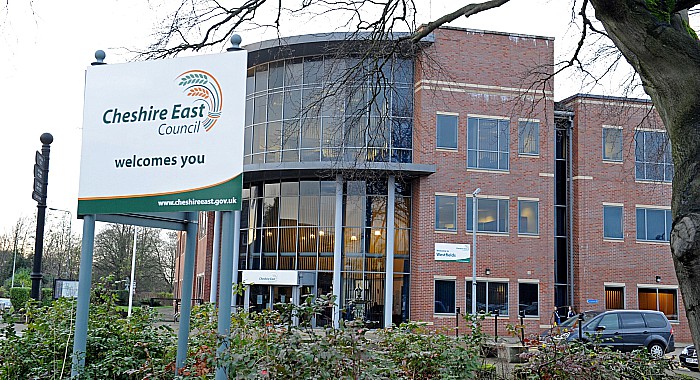 Councillors have welcomed an Ofsted report which has praised Cheshire East's children's social care service, writes Stephen Topping.
Inspectors highlighted the way social workers knew the children they were helping and how frequently they visited them, following a visit to the local authority on October 30 and 31.
Improvements in the way permanent homes are found for looked-after children were also recognised, as well as the way social workers prepared reports for court proceedings.
Cheshire East currently has more than 500 cared-for children and young people.
But at a scrutiny committee meeting yesterday (November 26) where Ofsted's findings were discussed, Nigel Moorhouse, director of children's social care at Cheshire East Council, was keen not to rest on his laurels.
He said: "We are not to be complacent.
"It's a good outcome, but there are things we must improve on."
Ofsted's inspection in October was a follow-up to its last major inspection in 2015, and Cheshire East had just one week's notice of the inspection.
Areas of improvement from the inspectors included keeping assessments, care plans and children's records up to date with changes in circumstance and the recording of supervision.
Mr Moorhouse added that improvements in these areas will added to the council's existing action plans for children's social care.
Members of the children and families overview and scrutiny committee were pleased to see Ofsted recognise the work being done to improve children's social care at Cheshire East Council.
Chairman Cllr Rhoda Bailey, Conservative, said: "I can remember when I first came onto the council that the voice of the child was an area that Ofsted found somewhat lacking.
"To reach this point after all the work that has gone into this – it has been a good piece of work which seems to have borne fruit.
"It is quite a welcome result for all the hard work that has been done."
Nantwich Cllr Arthur Moran, Independent, was keen to give front-line social workers the plaudits – having seen the work they put in during his year as mayor of Cheshire East in 2017-18.
"I was absolutely blown away by the achievements of the children, and completely impressed with the carers," he said.
"They really are one-off, remarkable people."