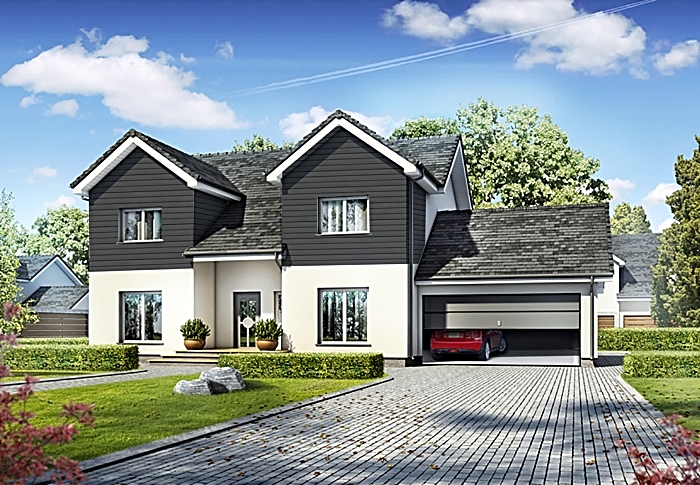 A land-owning couple have helped to spark a new "eco-homes" development in Willaston, near Nantwich.
Darren and Sue Long were keen to ensure any new development was sustainable and eco-friendly.
That includes higher efficiency, lower energy bills, and a healthier way of life for homeowners.
And after teaming up with home manufacturers Dan-Wood and custom-build agency Cherish Homes, their Cheerbrook Green project looks set to fulfil that dream.
The new development, off Cheerbrook Road, will include custom-built properties which are energy efficient, including ventilation systems and heat recovery systems.
Darren said: "Looking for a new home myself, I was frustrated at not being able to find the exact house we wanted.
"If the room sizes were big enough downstairs then upstairs was too small and vice versa.
"We just couldn't get the balance.
"As our family has grown, so have the fuel bills in our house.
"Finding Dan-Wood was a revelation.
"Every last detail of their design and manufacture process comes from a starting point of energy efficiency and cost saving – they're protecting the planet and my bank balance!"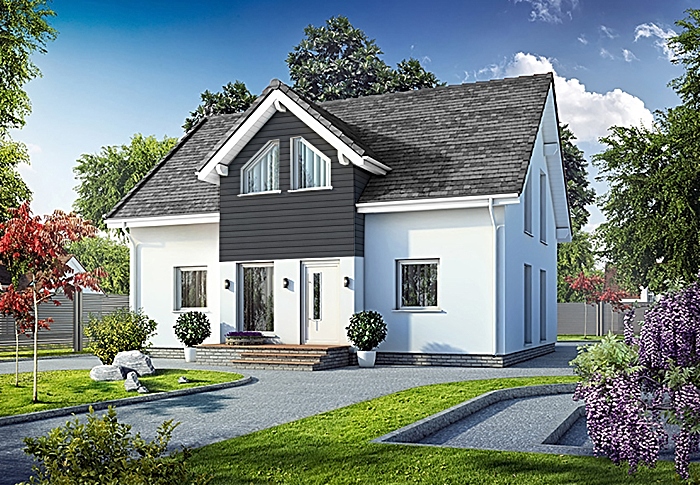 Dan-Wood are builders of high specification off-site manufactured homes which are then shipped in components on a number of lorries. The properties can be built and finished with keys in hand in just eight weeks.
It means buyers can design and build their own high-energy efficient, custom-build eco homes without the tears and traumas of doing it themselves.
Dan-Wood houses are close to the ultimate PassivHaus energy standards, super insulated (B Energy Efficiency Rated) with triple glazing as standard.
Mechanical ventilation units and heat recovery systems come as standard.
This means outside air is sucked into the house into a ventilation unit, then heated before it flows to the inside of the house.
Used air from rooms is collected and returned outside using the same system in reverse. This means no loss of energy and rooms which are always 100% fresh.
Ground and Air Source heat pumps absorb energy from the air, ground, surface and underground water, and transfer it into the home.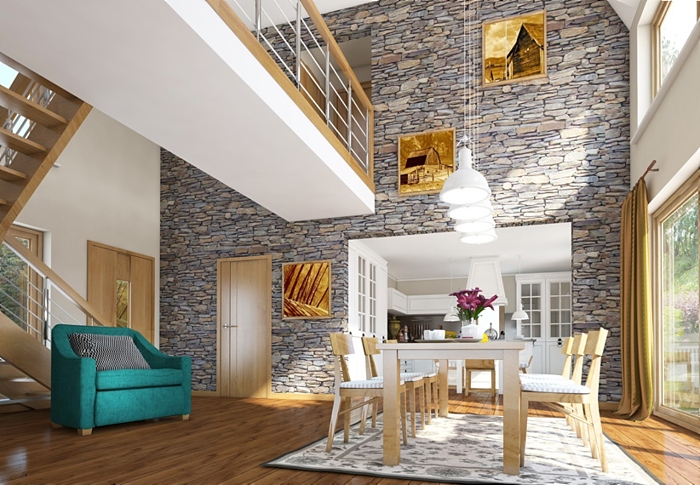 A heat pump will provide 75% of heating from its 'free-of-charge' natural resource, with only 25% coming from your utilities provider.
Darren and Sue have estimated that their currently monthly energy bills of £250 will be reduced to just £35 and for a much bigger house.
Melanie Ketzer, Architectural Director at Cherish Homes and also the Regional Dan-Wood agent, said: "We are delighted to be bringing these incredible eco-houses to this development in Willaston.
"Now people can have their dream home, fully designed, project managed and built without the stress and hard work of self-build."
Cheerbrook Green is aimed at residents who want to embrace a more sustainable and energy efficient lifestyle and want a home they can personalise to their taste and lifestyle.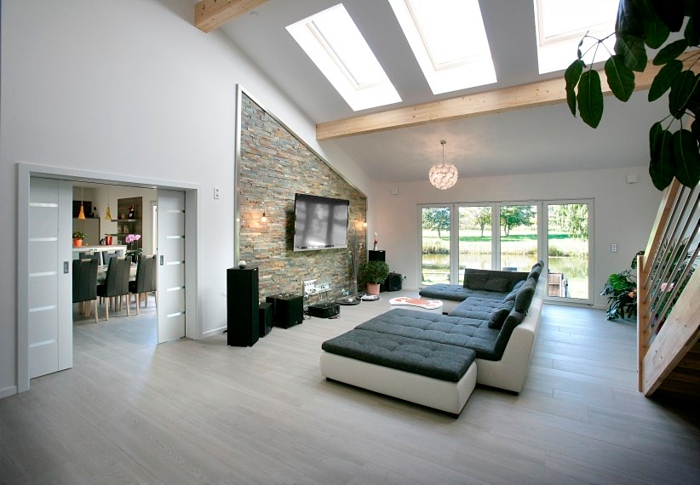 The development will feature six luxury, 5-bedroom contemporary custom-build houses which can be customised by their owners prior to construction.
Dan-Wood designs and manufactures around 1,500 houses a year throughout Europe and is one of the largest suppliers of timber-frame, turnkey houses in Germany.
House frames and walls provide a thermal insulation of 300mm and roof sections are insulated with 220mm of mineral wool. Houses are pre-manufactured in the factory before being transported by road to the plot with a build team who remain on site until construction is complete.
Once off-loaded, the frame is constructed to roof height within 48 hours and made water and wind tight.
In the Dan-Wood house, standard specifications are very high and include different choices of doors, handles, flooring, window boards, sanitary ware, bathroom tiling to name but a few. Additional customisations run into the hundreds from choosing the colour of external walls, guttering, entrance doors, heating systems, solar panels, staircases, underfloor heating etc. Some clients have used the customisation option to include cinema, games, gym and office rooms – one has even set up an art gallery in their home.
There is flexibility to re-define living space layouts for home-owners living with a disability who have struggled with houses that do not accommodate wheelchair access and movement.
Making doorways wider, removing lips from door entrances and providing bedrooms and bathrooms downstairs have been some of the ways Cherish have been working with disabled clients designing their ideal, fully accessible home.
For information visit www.cheerbrookgreen.co.uk or call the marketing suite on 0800 368 8919.