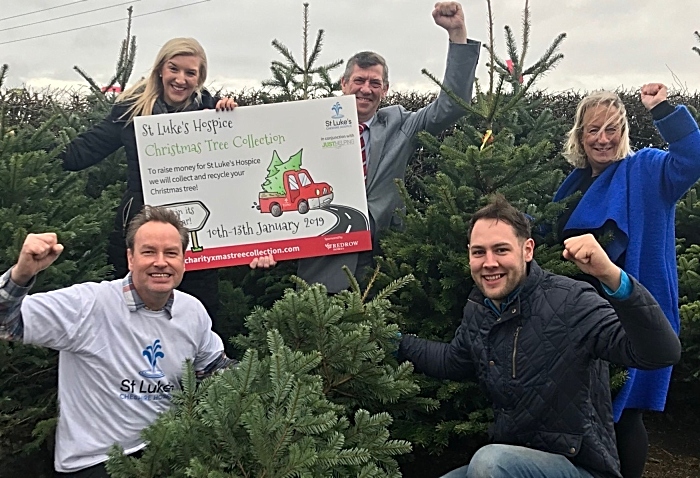 Green-minded residents in Nantwich and Crewe are throwing their support behind the annual campaign to recycle Christmas Trees in aid of St Luke's Hospice.
Registrations for the annual Christmas Tree Collection are now open.
Once the festive season is over, volunteers from the charity will collect your real tree from your door and take it away for recycling.
The trees are turned into woodchips and then used on the area's country parks.
Andy Bailey, corporate partnerships manager for St Luke's Hospice, said: "Nobody enjoys the arduous task of chopping up the tree and taking it to the tip with the inevitable pine needles going all over the car!
"So the Christmas Tree Collection is a great way of supporting our charity while helping the local environment too."
Households across the CW1 to CW11 postcode district can register now to have their tree collected between January 10-13, 2019.
The Christmas Tree Collection is also supported by housebuilder Redrow Homes.
Andy added: "The sponsorship from Redrow means we are now able to reach out and make more people aware of the campaign.
"It's estimated that 15,000 real trees are bought by residents in our area, and at the moment we are only collecting and recycling 15% of them – so we know there is great potential to make the scheme an even bigger success."
Residents can register to have their tree collected at www.charityxmastreecollection.com