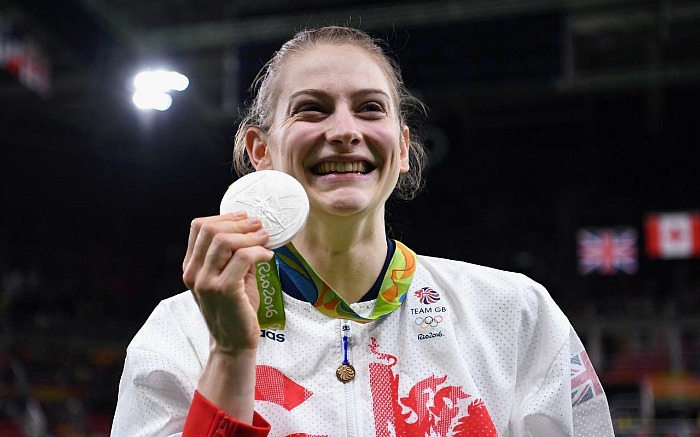 Nantwich's Olympic star Bryony Page has issued a plea for help after burglars broke in to her home and stole valuable items.
Among the items taken from the former Brine Leas student was her Olympic edition Samsung Galaxy phone.
The Rio Olympics silver medalist – who trained as a young trampolinist at Wrenbury Wingate Centre – also had her laptop stolen.
The incident happened in the Sheffield area last night (December 17), where she now lives after graduating from Sheffield University.
She said: "My house got broken into, thankfully we are all safe but they took my special Olympic Edition Samsung Galaxy S7 (with a small crack in the screen corner).
"This phone means a lot to me so if anyone sees it for sale near Sheffield (or online) please let me know.
"I'm not hurt, just shocked, upset and confused.
"They took my laptop too. I'm just worried they could break in again and take more stuff!
"I don't feel like my things are safe anymore."
The former Brine Leas School and Malbank Sixth Form student, 27, became the first British woman ever to claim a medal in the trampline event in the Olympics.
In previous years she has also won gold in 2012 at the World Cup in Sofia and been crowned British champion three times – in 2013, 2014 and 2015.
This was replicated at the 2016 European Championships where she was again part of the GBR team that won gold.
In April 2017, she was named as new Vice President for The Wingate Special Children's Trust, where she started her trampolining career.