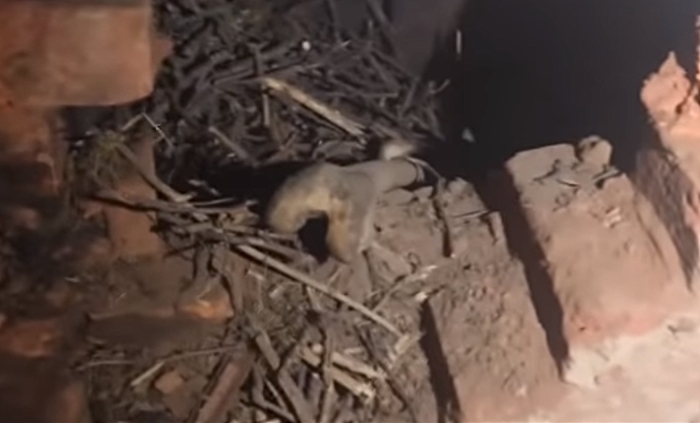 Police say the discovery of human remains at a cottage near Nantwich is being treated as a 'hoax'.
Members of a paranormal group contacted police in the middle of the night after claiming to have found a human bone behind a wall of the derelict cottage in Newhall, off the A530.
A video circulating on social media shows the team carrying out their paranormal investigation in the abandoned building and 'discovering' the bone.
They then called Cheshire Police who sent officers to the scene at around 2am on Tuesday (December 18).
But today Cheshire Police confirmed it was being treated as a 'hoax' discovery and that those involved would be issued with a verbal warning.
They are also investigating where the human bone is originally from.
A police spokeswoman said: "We were called to an unoccupied house in Whitchurch Road in Newhall, near Nantwich shortly after midnight on 18 December.
"A bone had been discovered at the address which initial analysis showed it was possibly human.
"Police discovered that the bone had been placed there as a hoax and are establishing where the bone originally came from.
"The people who placed it there – three men aged 29, 31 and 19, and a 19-year-old woman, all from Lancashire – will be given strong words of advice."
The paranormal team initially contacted Nantwich News to highlight their find.
However, our request for a comment since police confirmed it is a hoax has gone unanswered.