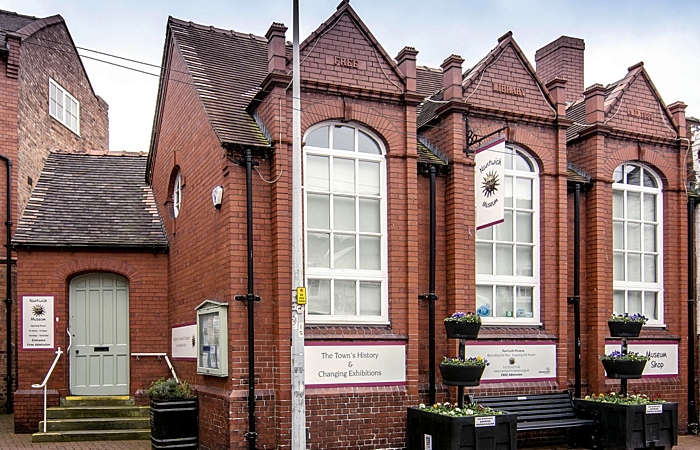 Nantwich Museum has unveiled its exhibition programme for 2019 featuring a range of art and historical subjects.
It kicks off with the "Inspired by . . ." exhibition, by Intastitch (pictured, below), displaying a range of influences, interests and techniques used in textile art.
This is in the Pillory Street venue's Millennium Gallery until Saturday March 16.
After that, there is "Spring in your step" by Shires' Artists, from March 20 to May 25.
This is followed by "Castles & Roses" by Threadmill from May 30 to August 3.
And then it will be "Treasures of the Museum" by Nantwich Museum, August 7 to October 12, and "2019 Nantwich Camera Club Photographic Exhibition" from October 16 to January 4, 2020.
Your Space exhibitions will include "Battle-Scarred", exploring various aspects of surgery, medicine and military welfare during the British Civil Wars.
There will also be "Rotary Children's Art", "A Study of Nantwich" by Christian Turner and an exhibition about former resident of the town Joseph Priestley to coincide with the 150th anniversary of the Periodic Table, a tabular arrangement of the chemical elements.
A new permanent English Civil War display, curated by the Cheshire Civil War Centre, will open in the Spring.
Entrance to the museum and exhibitions is free but small charges are made for some special events.
As arrangements can change, visitors are advised to check details before travelling to the museum in order to avoid disappointment.
Contact Nantwich Museum on [email protected], call 01270 627104, visit www.nantwichmuseum.org.uk, https://www.facebook.com/nantwich.museumoffical/ or https://twitter.com/NantwichMuseum