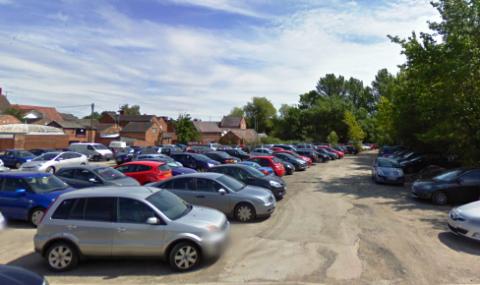 Detailed plans have been submitted to turn the St Anne's Lane former gasworks site in Nantwich into a riverside hotel, shops and apartments complex.
The proposal, put forward by Vision for Nantwich Ltd, would see two main four-storey blocks built either side of the extension to Wyche House Bank.
The East building, fronting the river and with views across to the town centre, would include retail units, apartments and a hotel.
The West building, with views to the south over Mill Island, includes retail units and apartments.
A car park for apartments and hotel is provided to the rear of the West building off St Anne's Lane.
Shops would occupy the ground floor of both buildings with the aim of forming a commercial front to both sides of Wyche House Bank and fronting the river.
The third element of the scheme involves demolishing the existing Welsh Row restaurant Simply Thai and erecting a three-storey building in its place, linking it with Wyche House Bank.
Wyche House Bank and the areas alongside the river frontage would be mostly pedestrianised with access for vehicles taken from St Anne's Lane and along a service road to the rear of the properties in Welsh Row.
A report says Vision for Nantwich Ltd has now agreed a price to buy the land from Cheshire East Council to push ahead with the development.
Nantwich Town councillors considered the plans at a meeting last night (January 10).
Concerns have been raised about the loss of the free parking area which St Anne's Lane currently offers.
Cllr Peter Groves and Cllr Arthur Moran both welcomed the scheme as a good mix of uses which will enhance the riverside.
The town council said it would support the scheme and welcomes the benefits to the town centre and to the appearance of the riverside.
They also agreed to write to the Leader of Cheshire East Council about the lack of progress in the proposed review of car parking in the town, and urging it to consider alternative provision.
The last date for public to submit their views is February 6, with planning committee expected to make its decision in March.
To view full details and all documents of the planning application, visit Cheshire East Council planning portal and search for application number 18/6313N.