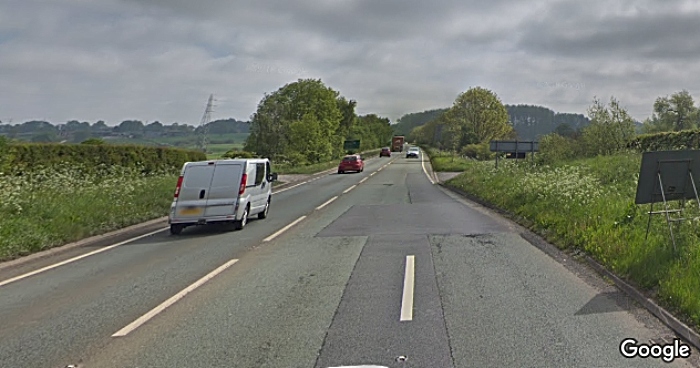 Dualling of the A500 road between Crewe and the M6 motorway has moved a step closer to reality, writes Stephen Topping.
Cheshire East Council's cabinet, at a meeting on Tuesday, gave its endorsement for work to progress on the scheme between junction 16 and the Meremoss roundabout.
It means that the local authority has the green light to put in place the measures necessary to deliver the project – including procurement for a contractor.
Cllr Rachel Bailey, Conservative leader of CEC, said: "It is well known that it has been a long-standing ambition to dual this section of road to improve connectivity and road safety.
"More recently, this scheme has become a key component in the council's local plan strategy to enable the planned delivery of 65 hectares of employment land and 7,700 new homes [by 2030].
"It is also a key component in supporting the delivery of a HS2 hub station in Crewe. The scheme will also be able to accommodate construction traffic for the hub station and the HS2 railway line."
CEC's strategic planning board gave permission for the dualling project last month, although the local authority is currently waiting for approval from the Department for Transport for a £42.6 million grant for the scheme.
Cllr Dorothy Flude, Labour CEC member for Crewe South, told the cabinet: "Anybody who goes down the A500 at certain times of the day can be stuck there for half an hour getting up to the roundabout by the M6 junction.
"We definitely need to get this in place before the HS2 hub work starts because that would cause major problems with traffic going to Stoke-on-Trent and coming into Crewe.
"So we welcome it, but let's hope that we get the road widened before HS2 starts to be developed in Crewe."
Cllr Janet Clowes, cabinet member for adult social care and integration, added that the project is 'absolutely critical' for mitigating traffic problems in rural south Cheshire while construction for HS2 Phase 2a – between Birmingham and Crewe – takes place.