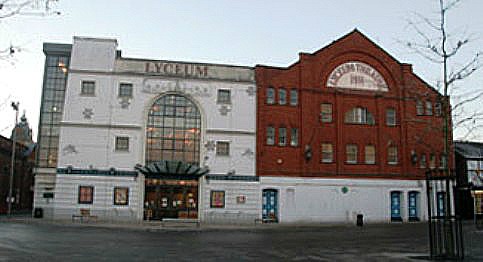 Calling all sketchers and doodlers, young and old!
Crewe Lyceum Theatre is looking for you to Doodle Your Town and win tickets to see Tom Gates: Live on Stage at the Lyceum.
The production is on its world premiere tour and arrives in South Cheshire for shows between Wednesday February 27 and Saturday March 2.
Author and illustrator Liz Pichon's bestselling books come to life in a new story for the stage.
Tom is doing everything possible to stay out of trouble, but somehow he's got three sad faces on the school achievement chart.
Getting another sad face means he won't be able to go on the school trip!
Can his best friend Derek help? Will Rooster the dog stop eating his homework?
From the award-winning producers of Horrible Histories and Gangsta Granny comes an hilarious adventure that sends Tom's world spinning.
To celebrate the tour of Tom Gates: Live On Stage coming to Crewe, the Lyceum is hosting Doodle Your Town, a drawing competition open to all ages.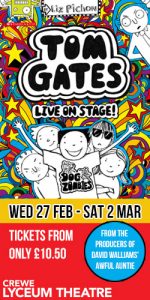 It asks you to doodle something you like about where you live – maybe your school, a park, an old building, or a special place for your family and friends.
One entry will win a VIP family ticket to see Tom Gates: Live on Stage, plus a meal in the restaurant and interval ice cream for four people.
"Doodling is a great creative activity that anyone can take part in," said Lucy Thomson-Smith, Creative Learning Manager for Crewe Lyceum Theatre.
"We're so excited to see what people love about where they live in Cheshire and how they choose to draw it."
Doodle Your Town entry forms can be picked up at the Lyceum Theatre Box Office or downloaded from the website.
Entries must be returned to the Theatre by Friday February 8 to be entered into the prize draw.
All entries received will be displayed at the Lyceum during February half term (February 18-22).
Tom Gates: Live on Stage is at Crewe Lyceum Theatre from Wednesday February 27 – Saturday March 2.
Tickets from £12.50 and are on-sale now.
Book online at crewelyceum.co.uk