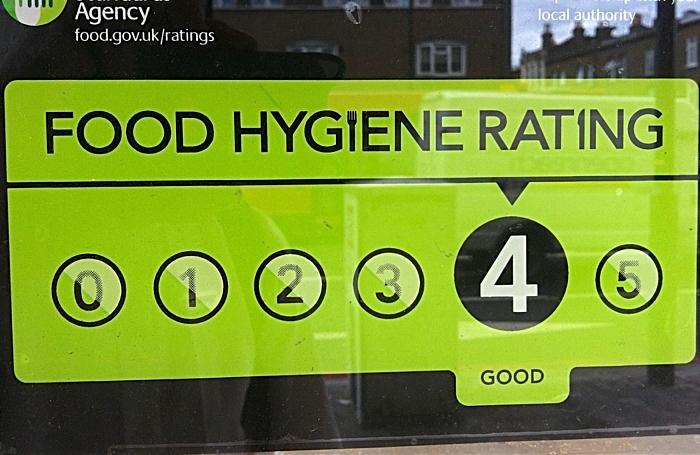 More than one in 10 Cheshire East pubs, restaurants, takeaways or grocery stores requiring inspection at least every two years is not being checked on time, writes Stephen Topping.
Cheshire East Council says staff vacancies are to blame for missing the target on food hygiene ratings in the first half of 2018-19.
According to figures presented to the council's environment and regeneration overview and scrutiny committee, 228 of a scheduled 266 inspections had been completed by September 30 for 'category A to D' premises.
That means 14% of inspections were overdue by that point.
Cllr Tony Dean, Conservative member for Knutsford, fears a major incident would cause reputational damage for CEC.
"I am concerned that we have dropped into the red with these," he said.
"The reason why I am saying that is that it is a reputational issue for the council.
"We just need one person dying of food poisoning and it is going to be in every Sunday newspaper, top of the list – 'CEC has made a mistake and discovered that they haven't been visited by a regulator for a year and a half' or something.
"That's trouble, so I am hoping that that is in hand."
Cllr George Walton, Conservative member for Chelford, said the issue of premises not being inspected regularly is "very important".
In a report presented to councillors, CEC said the failure to hit the target was due to an ongoing staff vacancies for 2.2 full-time equivalent positions, as well as a team leader vacancy.
According to the Food Law Code of Practice for England, the categories A to E relate to the level of risk that a premises poses to customers.
Category A premises are those which post the highest risk to customers and must be inspected at least every six months.
Category B premises must be inspected at least every 12 months, category C premises should be at least every 18 months and category D premises should be at least every two years.
Category E premises are considered as 'low risk' and only require inspections at least once every three years.
CEC says it inspected all category E premises it intended to between July and September 2018 – but it still had a backlog of 683 inspections to get through as of September 30.
Frank Jordan, executive director of place at CEC, admitted the issue is a priority for the council.
"We're not hitting the target in terms of inspections," he said.
"That is a key area in terms of where we want to make sure that we are doing inspections – particularly on A to D premises.
"It's an area that if we don't manage, that can produce risks for the community in terms of food safety.
"We want to see an improvement in that during the final two quarters – that is one area of particular concern."
CEC inspected 99% of the premises it needed to in 2017-18, and it aims to have 100% completed by March 31, 2019.
Food hygiene ratings can be checked online at food.gov.uk/ratings