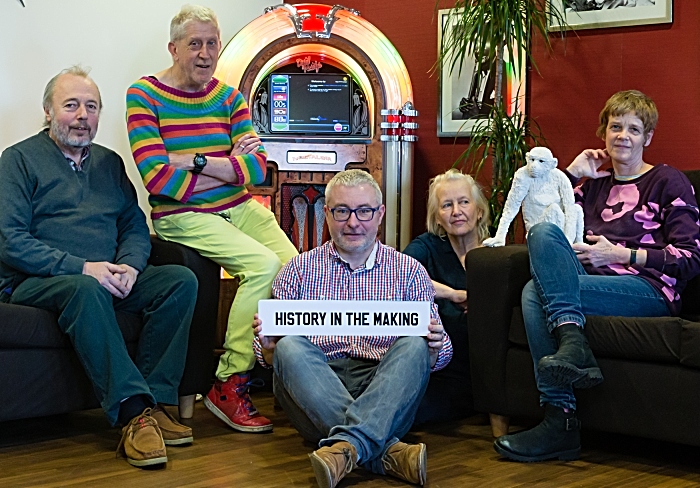 Nantwich-based care village operator Belong has joined a project to see how arts can improve the lives of dementia sufferers.
Belong has teamed up with Liverpool's centre for the contemporary arts, Bluecoat, in the unique three-year research project.
The collaboration, called 'Where the Arts Belong', will see six critically acclaimed artists take up residency at Belong to engage customers and staff in an creative workshops, ranging from storytelling to dance.
The work produced will be in an exhibition, which will feature at the Atkinson in Southport and the Grosvenor Museum, Chester, running for six to eight weeks at each venue.
The project launched this month at Belong Crewe, where residents had a chance to meet the artists and discuss some of their work.
Over the next four months, artists will undertake pilot residencies at Belong Crewe to explore how arts can be effectively embedded into new care environments.
This research will inform practice at Belong's upcoming state-of-the-art village in Birkdale, which is due to open Autumn 2019, and will be the first Belong village to have permanent staff trained in specialist arts provision.
Belong deputy chief executive Tracy Paine said: "Bluecoat is a highly respected organisation and we are thrilled to be working with them on this project.
"It is a great opportunity to explore how the arts can improve the lives of our customers living with dementia, and we hope to make a real contribution to best practice in this area."
Tabitha Moses, project facilitator for 'Where the Arts Belong', added: "This is an exciting and groundbreaking partnership between two inspiring organisations.
"We have got six fantastic artists on board and the initial creative experiences they have had with Belong customers have been really positive.
"We look forward to seeing the impact that the arts and artists can have on the lives of people living with dementia."
Members of the community are invited to attend the public art events, which begin with Suki Chan on February 1 at 2pm, and Roger Hill on February 6 at 3pm at Belong Crewe, Brookhouse Drive.
To find out more, telephone: 01270 561 200.