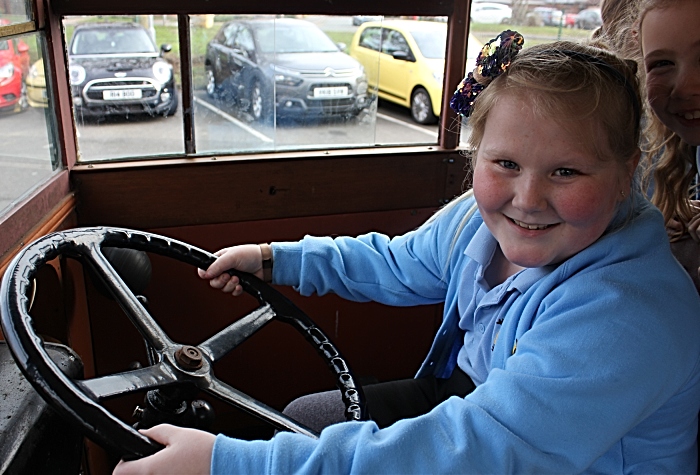 Pupils at Pear Tree Primary in Stapeley took part in a week that lived up to its name!
Staff at the Nantwich school organised and ran a "Positively Different Week" – an off-timetable week of activities which included handling scorpions to orienteering.
Headteacher Boo Edleston said: "We had a brilliant time planning and delivering a huge range of visitors and trips for the children.
"We have handled scorpions, stroked shire horses, learned how to do yoga, played on a 100 year old bus, wowed at a £100,000 tractor, bird watched, orienteered, sung, spoken to our PCSOs, tasted world foods, and went to Manchester with our choir and Liverpool to visit both the cathedrals.
"We shot arrows, built bird boxes, played ukuleles, decided that we are part of Europe during our International themed day – Brexit or not…. and loved our learning!"
The school had tremendous support from local businesses to help run the event.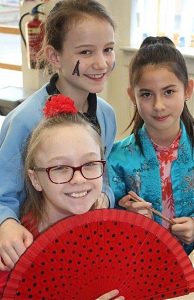 Deputy Headteacher Ruth Hadfield added: "Huge thanks to Agricultural Machinery of Nantwich for the loan of Andy and the tractor.
"Also to Head into the Wild for the Archery lessons, Mrs Ford for bringing the shire horses, Simon Airey from Corner Exotics for the amazing animal show, Shelly from the Ministry of Yoga, Simon Emerton of Emerton Roofing for bringing the bus and to Mrs Costa, Mrs Maumy and Mr Greasby for planning all the events on International Day.
"And to all the staff for the workshops they ran from shoe cleaning to juggling, orienteering to mindfulness!
"Enrichment opportunities are such an important part of the learning at Pear Tree.
"We know it is hands-on learning that creates life long memories and big smiles for our children.
"It was lovely to have the children from Red Wellies join us and enjoy the fun too. Now we start planning our next enrichment week in the summer term!"