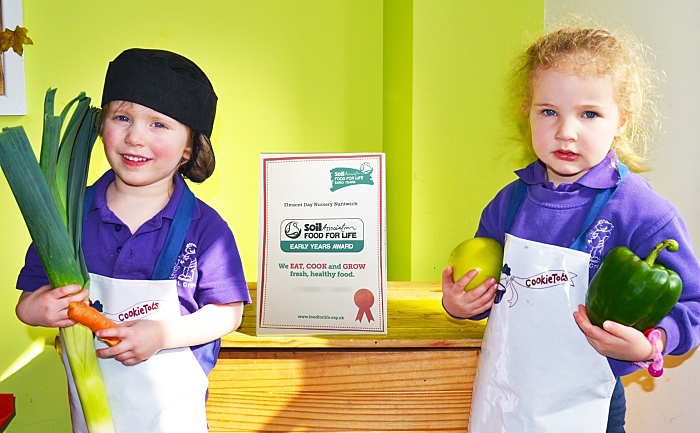 Elmscot Nantwich Day Nursery has gained the Food for Life Award – promoting a healthy lifestyle in early years.
The Food for Life Award is a national accreditation from the Soil Association awarded to schools and early years settings.
Elmscot Nantwich had to demonstrate it provides quality, freshly-prepared meals for all children in their care.
Fruits, vegetables and meat are all sustainably sourced from local suppliers and all menus are approved by a paediatric dietitian.
Children also learn about where their food comes from and how to cook their favorite meals at nursery.
Throughout the year, the nursery also invites local suppliers, parents and grandparents to join in with a variety of food-based events and cultural celebrations.
Dee McKenzie, Director at Elmscot Group, said: "We are incredibly proud of the team at Elmscot Nantwich for achieving the Food for Life Award.
"They have worked hard to gain this accreditation and have created a great foundation for the future health and wellbeing of children in their care.
"Five of the Elmscot Group settings have now gained the Food for Life Award.
"Our aim is to have all our nurseries accredited so we can demonstrate to families across Cheshire that we will provide their children with the best quality food and nutrition."
Siân Creagh-Osborne, Food for Life Awards Programme Manager, added: "I am very proud of Elmscot Nantwich for their hard work in achieving a Food for Life Early Years award.
"By meeting all of the criteria, they are demonstrating they are not only providing the nutritious food that plays such a crucial role in a child's development, but are enriching the curriculum through growing and cooking, giving every child in their care the best possible start in life."
To find out more about Elmscot Nantwich Day Nursery and Nursery School and available places, contact 01270 629005 or email [email protected]