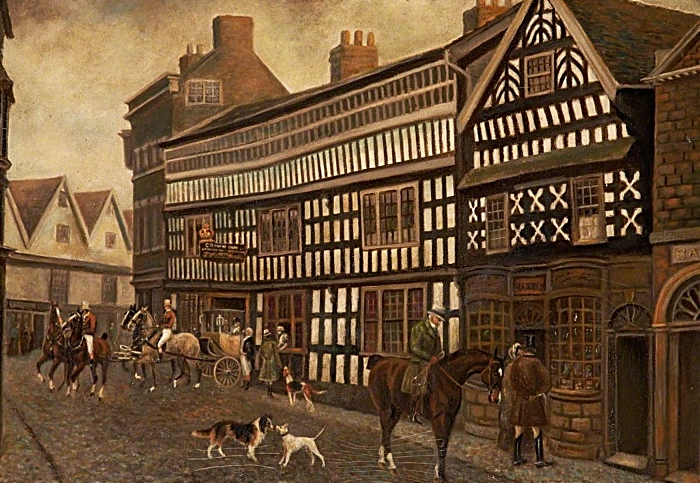 A new booklet called "The Crown – a brief history of this historic inn" has been launched by Nantwich Museum.
It adds to its popular range of booklets focusing on various aspects of the town's history.
Authors of "Nantwich Pubs" Andrew Lamberton and Bill Pearson found they had far more material about The Crown than would fit into the book.
So they have penned a new booklet just about this historic pub.
The Crown is one of three Grade I listed buildings in Nantwich.
It's one of the town's oldest pubs, and was one of seven inns destroyed by the Great Fire of Nantwich in 1583.
The new booklet outlines the history of The Crown before the Great Fire.
It also covers the rebuilding after the fire, with Queen Elizabeth I's support.
There's a long list of famous guests – including Prince Charles (who later became Charles II), the Duke of Monmouth (Charles II's illegitimate son) and Franz Liszt, the composer.
Numerous show business personalities have also stayed at The Crown, and three famous Formula One racing drivers have stayed there while racing at Oulton Park.
The booklet contains old photographs, and other materials, given to the museum by the pub's owner Bill Schofield.
Bill's father, William Schofield, bought The Crown in 1962.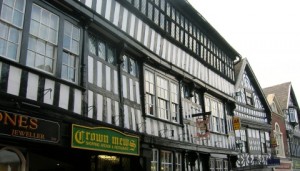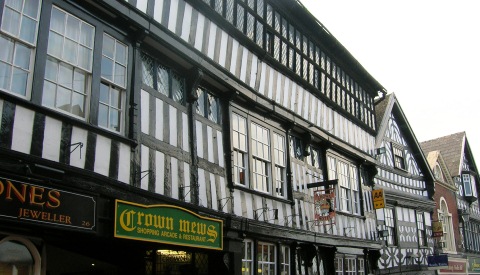 At that time, the building was in a perilous state and extensive renovations had to be made.
The previous owners had put a tiled roof on the ballroom which should have had a slate roof, and it was too heavy for the walls to support.
More than 25 tons of steel were put around what is now the Georgian ballroom to save it from demolition.
Other famous owners of The Crown include the Piggott family who ran The Crown Inn for over 30 years, and whose descendants included jockey Lester Piggott, arguably the greatest flat racing jockey of all time.
Inevitably, in such a historic pub, there are tales of ghosts.
Ghosts include Roger Crockett, a landlord of The Crown who was murdered in the town in 1572.
"The Crown – a brief history of this historic inn" is available from Nantwich Museum's shop, and also from The Crown.
It costs just £2.95, with all profits going to support Nantwich Museum.
Contact Nantwich Museum on [email protected], call 01270 627104, visit www.nantwichmuseum.org.uk, https://www.facebook.com/nantwich.museumoffical/ or https://twitter.com/NantwichMuseum
(pic, top, by Jones, Herbert St John; The Old Crown Inn, Nantwich, Cheshire, c.1828; Nantwich Museum; http://www.artuk.org/artworks/the-old-crown-inn-nantwich-cheshire-c-1828-103390)