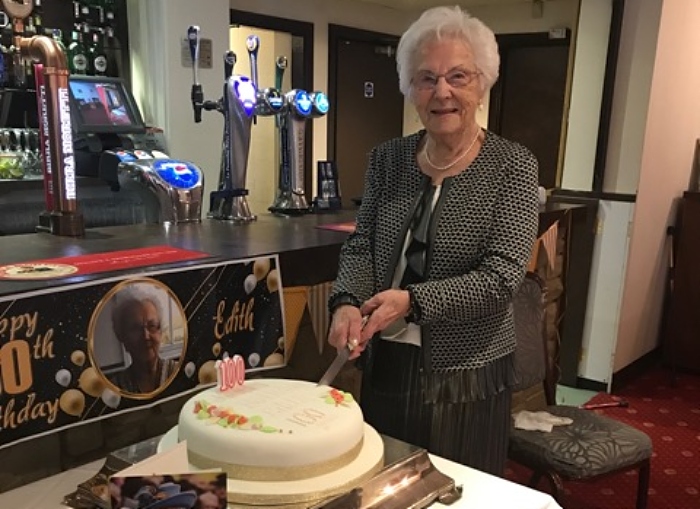 A great-great grandmother from Hankelow near Nantwich has celebrated her 100th Birthday, surrounded by her family of five generations.
Edith Brough was joined by all her family and a wide circle of friends for the celebration at The Hunters Lodge Hotel in Crewe.
Several family members had travelled up from the South to join the celebrations.
Her birthday celebrations continued with a complimentary lunch donated by Ego at The Fox in Haslington on Mothering Sunday (March 31) and various get-togethers at Crewe Golf Club, Hospital Street Chapel and friends' coffee mornings.
Edith was born in March 1919 in Leek, Staffordshire.
She was the only daughter of Joe and Mary Brough who lived at Fairboroughs Farm before moving to Gun End where they were involved with the chapel and school.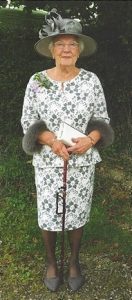 At the age of 19, she married Walter Hulme and together they farmed the family farm at Wormhill in Rushton until moving to Hunt House Farm, near Leek.
The couple had five children – three boys and two girls – before moving in 1954 to Hankelow Manor where they farmed until retirement in 1971.
Walter and Edith made prize-winning Cheshire Cheese and Farmhouse Butter.
They were presented to the Queen at the opening of Leighton Hospital in 1972 and also attended a Garden Party at Buckingham Palace.
Walter died in 1977.
In 1987, Edith married John Hodkinson who passed away in 2012.
A keen golfer, Edith was Lady Captain of both Crewe Golf Club and Reaseheath Club.
She was part of the Chapel Choir at Hospital Street in Nantwich and an organist at Gun End, Broad Lane, Hankelow and Hospital Street.
She was part of the Women's Fellowship and volunteered for a number of charities including Meals on Wheels and The Samaritans.
From her five children, Edith gained 11 grandchildren, 18 great-grandchildren and now two great-great grandchildren.
She still enjoys an active, independent life although she has now given up golf and driving!