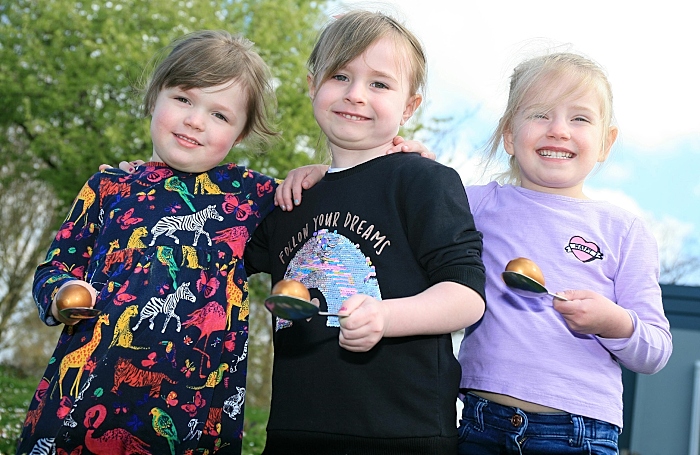 Children enjoyed a range of cracking activities as part of an Easter school holiday club in Nantwich.
Pupils from primary schools across Nantwich and nearby villages were kept entertained during half term at Highfields Academy, Cumberland Avenue.
The school runs Kidspace – a popular holiday club offering craft, story and sporting activities from children aged two to 11.
They made Easter cards, pom pom chicks and bunny ears and had fun decorating cakes and taking part in treasure hunts and egg and spoon races.
Early Years Teacher and Holiday Club Lead Hannah Williams said: "Kidspace runs before and after school as well as holidays which is a great support to parents as well as lots of fun for local children.
"Doors open at 7.30am and we close at 6pm which very useful to parents who work.
"They have peace of mind knowing their children are safe and being thoroughly entertained."
The club, based in the Little Crickets pre-school, will be open for the next school holiday, for a week starting on May 27.
For information on booking places for children call Highfields Academy on 01270 371196.
(Pic: On your marks – Eva Gower, Isabella Duffil and Jessica Wren, aged four, have fun in the egg and spoon race)