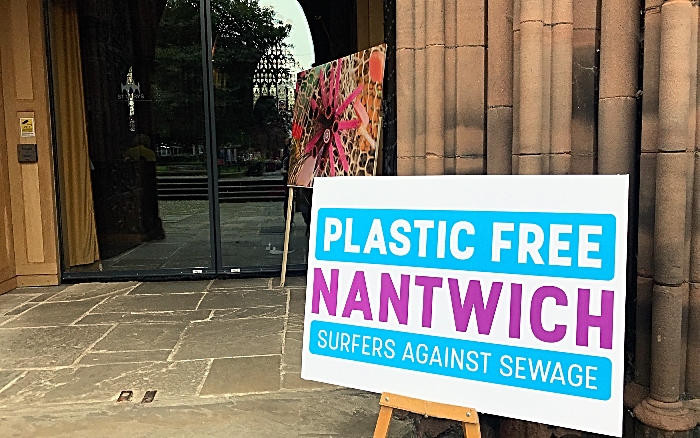 A Plastic Free Nantwich Art Exhibition at St Mary's Church, Nantwich has opened.
The exhibition was officially opened by Rector of St Mary's Church Revd Dr Mark Hart.
Also present was Nantwich Mayor Councillor Arthur Moran, MP for Crewe & Nantwich Laura Smith and Dr Deirdre McKay from Keele University.
Plastic Free Nantwich and Subversive Plasticity have presented plastics from the everyday world with exhibits exploring the interplay between materials and the forms they take in plastic objects.
The exhibition runs 9am-4pm each weekday until this Friday.
For further information visit, https://www.facebook.com/plasticfreenantwich/
(Words and images courtesy of Jonathan White)