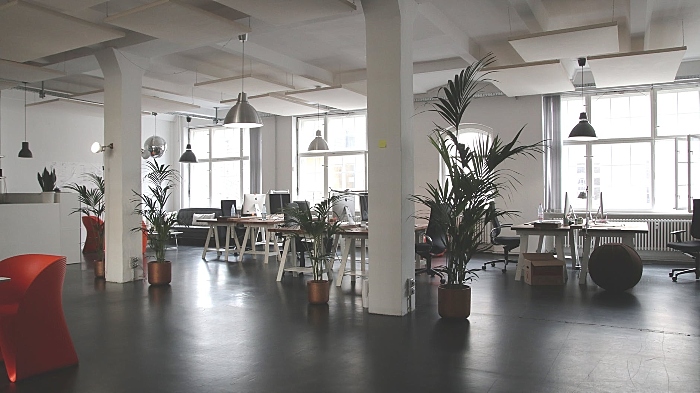 SPONSORED FEATURE
If you are in the search for an office space, what you select is incredibly essential to your business.
The choice of your office will not only affect your day to day business operations and the morale of your employees, but it will also affect your brand image.
There are a few factors that are pertinent when it comes to searching for an office. Here are some pointers to go about your search.
1. Work with an agent
When you begin searching for an office, you need to be cautious not to work with an agent who hasn't been successful at finding a suitable office for the people you know.
Round up personal recommendations and do some additional homework so you can be certain you are making the right choice.
You can also search for agents on different websites such as LinkedIn and ascertain what their former clients have said about them.
Alternatively, there are a lot of free office search services online.
2. Think about location
Knowing where you want your office to be located can ease your process of searching for one.
When determining the location of your office, you'll need to ascertain whether the place is accessible by your clients and whether your employees can get there with ease.
If you succeed in getting an office that meets these two criteria, then you are moving in the right direction as far as finding the perfect location is concerned.
It is also important to find out what kind of office equipment is there and take care of the fresh air flow in the office.
We recommend you to visit guide on how to choose the tower fan that will provide your office with fresh air on hot days.​
3. Consider the price
This is certainly one of the most crucial factors to have in mind.
If your budget is too low, you may end up finding an office you are not comfortable with.
On the other hand, if you spend too much on an office, you could find yourself struggling to pay your rent.
Before moving into a new office, you need to ask yourself if you can afford to pay a three-month deposit upfront.
You also need to find out whether there are any hidden costs such as extra parking costs and maintenance.
Lastly, you will need to ascertain if the pricing of the office is similar to other spaces in the area.
Conclusion
When you are searching for an office, you need to consider the above pointers.
However, if you want to make the work easier for you, you can always work with experts to find yourself a better deal.