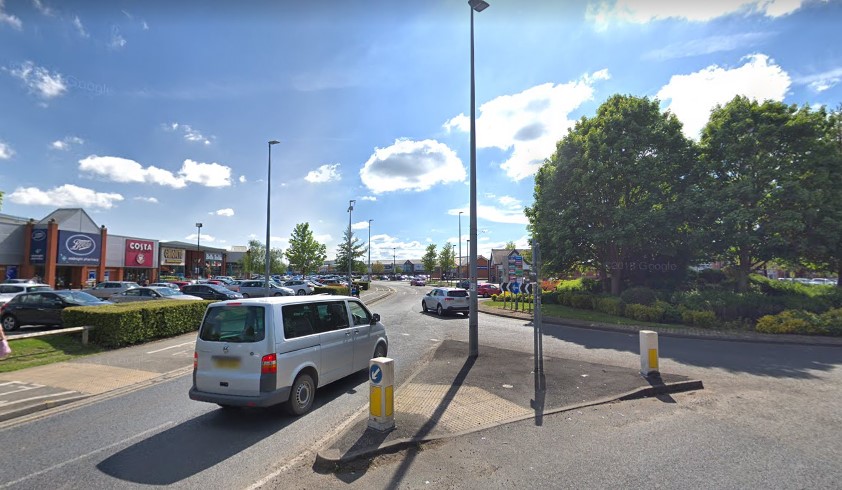 Plans for a new slip road entrance to Grand Junction retail park in Crewe – which would have cut across an existing cycleway – have been rejected by councillors, writes Stephen Topping.
Members of Cheshire East Council's southern planning committee warned the road would be dangerous for pedestrians and an inconvenience to cyclists as they unanimously refused the scheme.
Triton Property Fund wanted to construct a new access into its retail park on the westbound side of Manchester Bridge – meaning drivers could enter the site without stopping for the existing roundabout.
CEC officers had recommended the scheme for approval, but councillors disagreed – and felt the scheme would not resolve the regular problem of traffic leaving the retail park.
Cllr Suzanne Brookfield, Labour CEC member for Crewe East, told the committee: "I am grateful to the owners of the retail park for trying to make improvements for their customers and retailers.
"This scheme may allow customers speedier access to spend their money but does nothing to alleviate the recognised issues of exiting the park.
"This area of Crewe is one where car ownership is just over 40 per cent – and yet there appears to be little regard for pedestrians, cyclists and indeed those who use mobility vehicles or wheelchairs."
Ben Wye, from Active Crewe Travel, also suggested children who walk along Manchester Bridge to nearby schools would be most at risk while trying to cross the new access.
In a report issued ahead of the meeting, CEC officers said it was "unfortunate" that pedestrians and cyclists on the existing path would have to give way to cars at the new access.
But they argued the benefits would outweigh the negatives – and Brad Wiseman, representing Triton, urged councillors to agree with their view.
He said: "In recent years, vehicular access to the site has come under pressure.
"Some concern remains in relation to vehicles entering and exiting the site via the only access with the roundabout.
"This issue is primarily caused by the steady stream of traffic which flows from east to west at this junction and prevents vehicles from leaving the site."
However, councillors were not convinced by the plans, and agreed pedestrians and cyclists needed to take priority.
Cllr Joy Bratherton, Labour member for Crewe East, said: "On quieter days – it's a slip road, and you know how fast people go on slip roads when there's nothing in front of them.
"I don't see this as being a problem sorted by this particular plan."
Cllr Andrew Kolker, Conservative member for Dane Valley, added: "What particular problem is the management company trying to solve?
"In my experience, the problem of getting on to the site isn't anything like as difficult as the problem of getting off the site."
(pic courtesy of Google Street View)