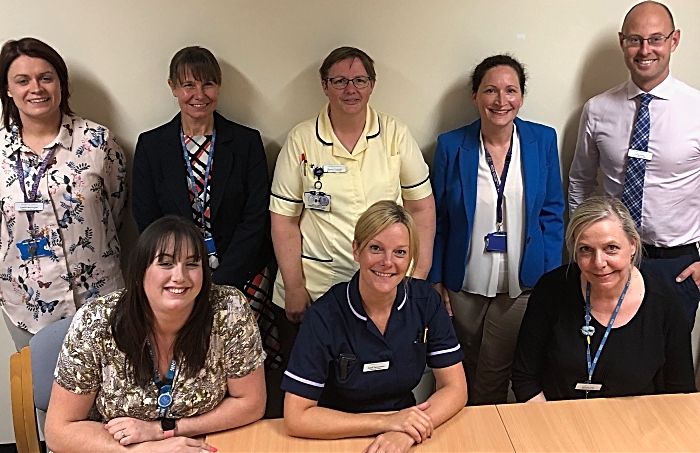 An NHS and social care project to reduce time patients spend waiting to be discharged from Leighton Hospital has been shortlisted for a national award.
'A platform for telling your story once' is a partnership between NHS South Cheshire Clinical Commissioning Group (CCG), NHS Vale Royal CCG and Mid Cheshire Hospitals NHS Foundation Trust.
It has been named as a finalist for the Connecting Services and Information Award at this year's HSJ Awards.
The collaborative work has seen NHS organisations form a group with social care and community partners to reduce delayed transfers of care, also known as DTOC.
These occur when patients who are ready to go home or be transferred to another care setting are unable to.
Linda Banner-Perry, Commissioning Manager for both CCGs, said: "This project has developed a new technological system to provide more effective discharge planning, streamlining the Delayed Transfer of Care (DTOC) monitoring and reporting.
"We are now providing a much more efficient service, and the recognition that comes with this nomination will help to bolster our continued efforts to improve our services and patients' satisfaction."
Before the group was formed, health and social care partners across Central Cheshire maintained their own patient records and there was not a single view of individual patients' needs.
This led to delays due to waiting for assessments and referrals to be faxed or emailed, as well as ensuring patients were aware of next steps.
Partners are now able to access the same information which allows them to plan for a patient's discharge and care plan.
The system has also grown to help reduce avoidable admissions at Leighton Hospital's Emergency Department by allowing patients to access more suitable services in the community.
Chris Oliver, chief operating officer at Mid Cheshire Hospitals, which manages Leighton Hospital, said: "All partners should be congratulated on what they have achieved, as well as for being shortlisted for this award.
"The system that the group has created has saved significant staff time and resources but, more importantly, it's saved the need for patients to tell their story more than once and allow them to return to their home environment quicker."
The HSJ Awards judging panel has shortlisted the project for an award despite tough competition from hundreds of applicants across the country.
The full list of nominees for the 2019 HSJ awards (partnered by GRI) can be found on https://awards.hsj.co.uk/2019-shortlist
Winners will be selected ahead of the 2019 HSJ awards ceremony, due to be held at the Battersea Evolution Centre, London, on November 6.