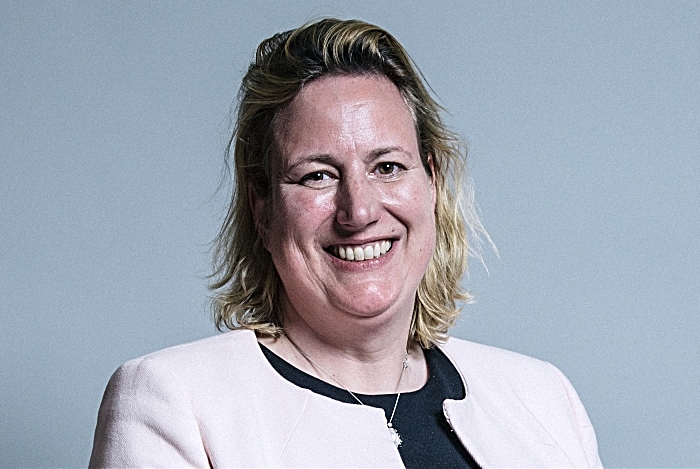 Eddisbury Conservative Association says it is sad to lose Antoinette Sandbach – but that the party must get on with delivering Brexit, writes Stephen Topping.
The MP for Eddisbury was one of 21 Conservatives to have the whip removed by the party on Tuesday night after voting against the Government.
It means Ms Sandbach is now sitting as an independent MP in the House of Commons, unless the Conservative Party chooses to restore the whip.
The Eddisbury ward covers a large area including Bunbury, Barbridge, Tarporley, Acton, Wrenbury, Aston, and Audlem.
Saundra Middleton, chairman of Eddisbury Conservative Association, said: "We would like to thank Antoinette for her service to the Eddisbury Conservative association and all our constituents.
"Three years since the biggest democratic vote in our nation's history, we need to get on and deliver on that referendum result and move on as a country.
"It's always sad to lose Conservative colleagues, but as I'm sure people across Eddisbury would agree, we now need to deliver Brexit and the change people voted for."
Ms Sandbach rebelled against the Government on Tuesday by voting to give Parliament the chance to debate a bill on Wednesday that could prevent a 'no deal' Brexit on October 31.
That bill – which Ms Sandbach also voted for – was passed by the House of Commons yesterday and the House of Lords overnight.
It will go back to the Commons on Friday and could be presented for Royal Assent on Monday – when it would become law.
In a tweet sent this morning, September 5, Ms Sandbach thanked constituents for their best wishes following this week's events.
"I am so grateful for all the messages from my constituents," she said.
"My email inbox has been deluged. It may take a little time to write back to you all."
Other Conservative MPs who have had the whip removed include Philip Hammond, the recent Chancellor of the Exchequer under Theresa May, and Ken Clarke, Chancellor under John Major in the 1990s.
Sir Nicholas Soames, the grandson of Sir Winston Churchill, also had the whip removed.
In a letter sent to Boris Johnson on behalf of the One Nation Conservatives group yesterday, former minster Damian Green urged the Prime Minister to reinstate the whip to the 21 rebels – saying the group is 'deeply concerned' about the treatment of 'principled, valued and dedicated colleagues'.