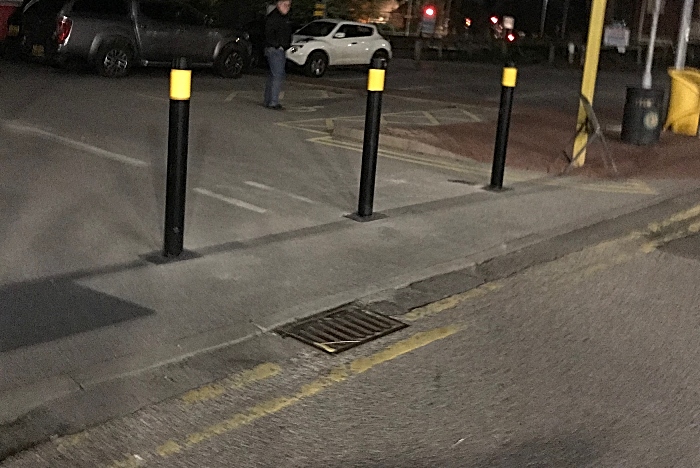 A popular car park in Nantwich is to re-open under a new operator, agents confirmed today.
The Bowers Row car park was closed off last week after Cheshire East Council refused to pay higher rental charges and declined to renew the lease.
Bollards were installed at the entrance and exit to the car park between Waterlode and the Crown Hotel, blocking off the 32 parking spaces and 2 disabled spaces.
Cheshire East Council had rented the car park for a number of years.
But its officials were seen removing ticket machines and other equipment at the end of last week.
Now it's been confirmed it will re-open under new tenants, but it's not clear what system the car park will operate under in terms of prices and length of stay.
A spokesman for Fifield Glyn, agents on behalf of the landowners, said: "The council simply did not renew their lease, so the car park is being let to another company and will be back open as soon as the legals have completed.
"It should be back open in the next week or so depending on solicitors.
"I am not sure how it's going to be running at the moment as that's going to be down to the new tenant."
The Crown Hotel rents several spaces to the right of the land for its overnight residents.
They were initially affected by the closure, but now have a key to lower bollards down to allow residents to park.
One source said discussions about rental charges between the landowner and CEC have been ongoing "for months".
"We've been told CEC just kept pushing it down the garden path and would not engage with the landlord on an increased market rate," he added.
A Cheshire East Council spokesperson said: "The council must keep its revenue costs under review on behalf of the council taxpayer. This car park is in private ownership and the council has taken the opportunity to end its lease with the landlord.
"The car park – which has 34 spaces – was not proving to be cost effective to operate. However, the council understands it may continue to operate under private ownership."
The car park was temporarily closed last week to allow for the removal of the dying chestnut tree, as revealed by Nantwich News earlier this month.