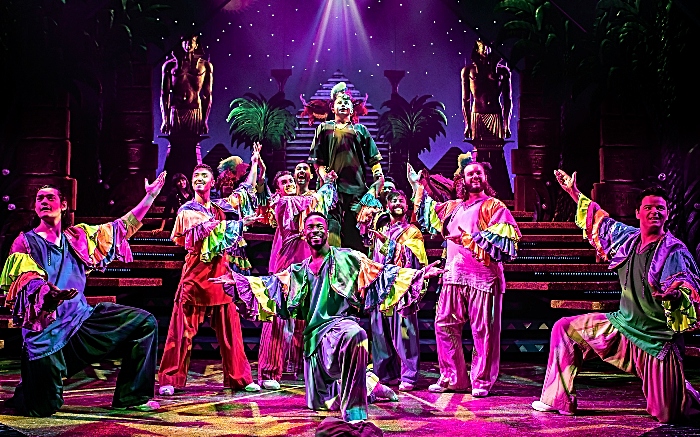 Crewe Lyceum was full last night (September 17) for the opening of Tim Rice and Andrew Lloyd Webber's, Joseph and the Amazing Technicolour Dreamcoat.
There is something quite special about this show.
Audiences love the story of Joseph, and it's obvious that the long touring show has a strong and loyal fan base.
There was a great atmosphere in the theatre and an incredible amount of energy throughout the show.
The narrator was Alexandra Doar, who did an amazing job telling the story of Joseph, the favourite son of Jacob and interpreter of dreams.
Jaymi Hensley was fabulous as Joseph. His voice was powerful and strong, which is perfect for this role.
It can't be easy taking on this role, but he's made it his own.
Andrew Geater was fabulous as Pharaoh. Just the right amount of Elvis.
However, what I really enjoyed from this show were the performances from all the brothers.
Numbers like; Jacob and Sons, Those Canaan Days and Benjamin Calypso had comedy, personality and humour shining through all of them. Brilliant. Just brilliant.
The children's choir was from the Stagecoach Theatre School in Chester. They sounded absolutely perfect.
This Bill Kenwright production, was entertaining, funny and well-crafted in every way.
I thought the lighting was very effective, and the choreography was particularly impressive.
The cast received a standing ovation from the audience at The Lyceum, and well deserved it was too.
If you can go and see Joseph and the Amazing Technicolour Dreamcoat this week, its running until 21st at The Lyceum, I'd advise you to go, go, go.
(Written by Claire Faulkner)
(Pic by Pamela Raith Photography)