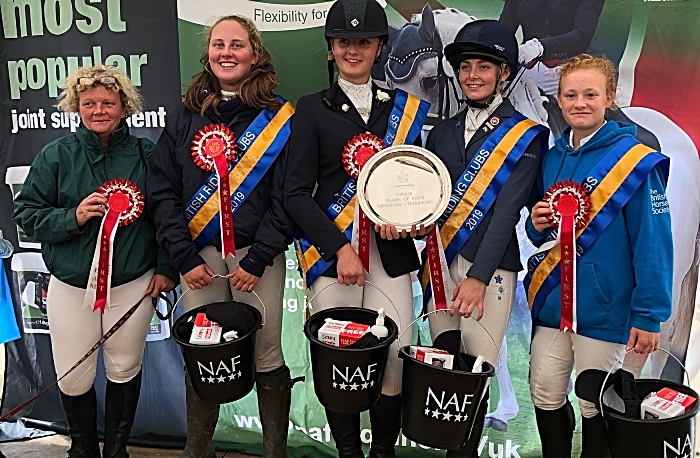 A group of young Nantwich Riding Club dressage riders are celebrating after winning the team of four dressage competition at the British Riding Club National Championships at Lincoln Showground.
Izzy Maughan, Elizabeth Parton, Ruby Doe and Freya Diamond who are all junior member of Nantwich Riding Club.
They had also qualified and were placed in other team and individual competitions at the Championships with the Nantwich team also coming 6th nationally in the hotly contested junior dressage class.
Their victory is a bittersweet one for two members – for Izzy and Elizabeth it's their last year as juniors.
Izzy Maughan, who is completing her two-year apprenticeship as a dressage groom at Gemma Moss Equestrian in Audlem, said: "The team were amazing.
"Despite having very little time to practice together as a four before the event and having to contend with driving rain during the test, our horses pulled it out of the bag for us and we received many compliments from the judges.
"What a fabulous way for Elizabeth and I to end our time as juniors."