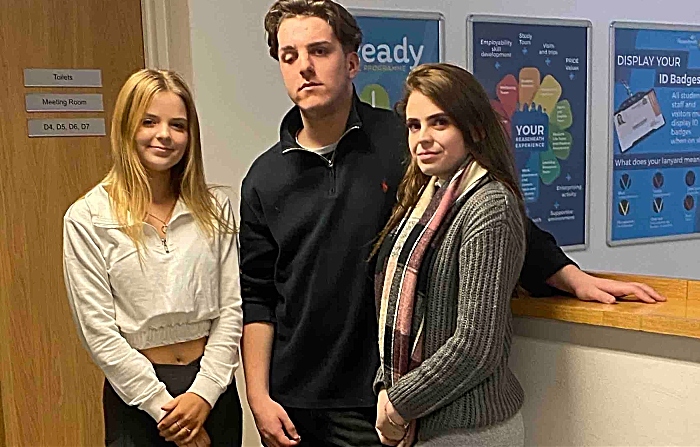 Three brave students from Reaseheath College in Nantwich are looking to take to the skies to raise money for the Make a Wish Foundation.
The team of 1st year Business BTech students will undertake a tandem skydive from more than 10,000ft to raise more than £1,200 for the charity.
The Make a Wish Foundation is a not for profit organization that creates life-changing wishes for children with a critical illness.
The organisation takes children from the age of 2½ up to 18 years of age and goes above and beyond to help the child's dreams come true – whether it's going on an amazing holiday, meeting a celebrity hero or having a bedroom makeover.
Keeyley Houghton, one of the team, said: "The Make a Wish Foundation does some amazing work in helping make dreams come true for critically ill children.
"We were inspired to support the cause and hope that our actions can make a wish come true for one of the many children they support."
Another Brook Hill added: "I'm scared of flying at the best of times and the thought of leaping out of a plane fills me with dread!
"That said, I am also aware it's a great opportunity to raise some money for a very worthwhile cause."
Third student Abbie Parslow said: "We've seen the positive effects a wish can have on a seriously ill child and as a team we wanted to do what we can to make a difference.
"I'm really excited but also a little nervous to leap from a plane at 10,000ft up!"
More information on Make a Wish can be found at https://www.make-a-wish.org.uk/ or to make a donation and support the team visit https://bit.ly/37KAbeF