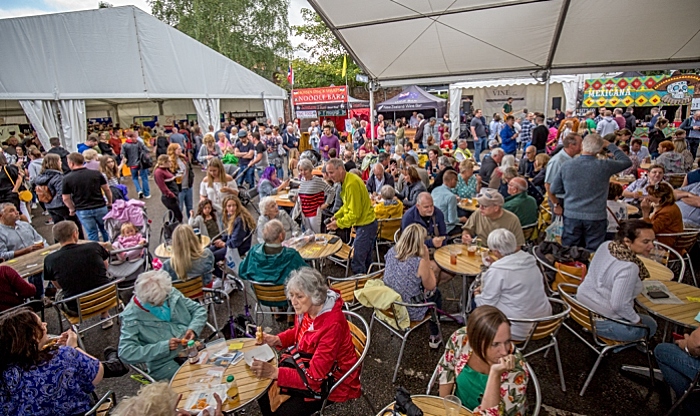 Nantwich Food Festival WILL go ahead as planned in 2020 after organisers reached agreement with Cheshire East Council over use of its car parks.
A cloud had been hanging over the festival after it emerged in December that Cheshire East had stalled on talks to use its key sites, Love Lane and Bowling Green car parks.
A three-year contract between the authority and festival committee for use of the town car parks expired last year.
Nantwich Town Council was told in December that Cheshire East Council has so far declined to commit to a further agreement.
Loss of the car parks could throw the future of the event into doubt, Nantwich Town Council heard earlier this week.
But today, festival committee member Christine Farrall, a former town councillor, confirmed an arrangement had been agreed.
Christine said: "We have had several meetings with council officers.
"And the good news is that we will run this year's festival with the same agreements and no charges for using car parks, same as last year.
"This year's festival will go ahead as CE council members have agreed to the same arrangements as the last three years."
It's now believed organisers will enter talks to look at a longer term arrangement to protect the festival's future.
The three-day festival has become a major event in the town's calendar, pulling in more than 40,000 visitors.
Marquees are set up on the two main car parks as well as on the town square.
Venues such as Nantwich Civic Hall as well as pubs, restaurants and hotels take part by hosting events.
This year it is due to be held from September 4-6.