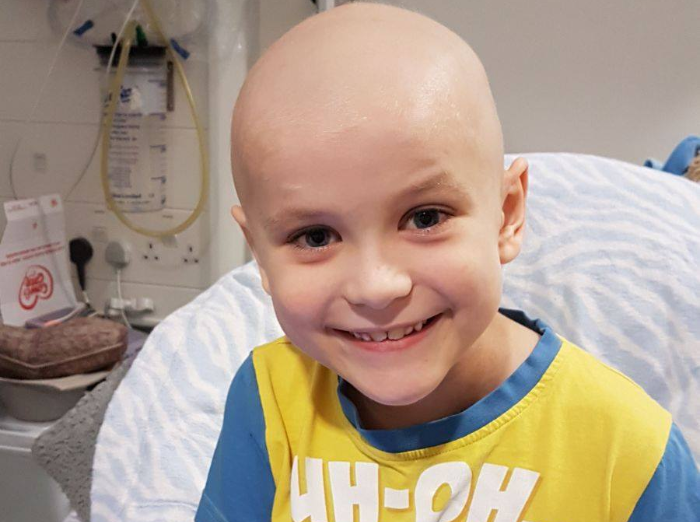 A Valentine's Ball is to be staged in memory of brave Hough youngster Lewis Crossley, who died aged seven.
The Team Lewis Trust charity plans to host the event on February 14 at the Bet365 Stadium.
Lewis (pictured), a pupil at Wybunbury Delves, lost his battle with rare blood cancer, T-cell acute lymphoblastic leukemia (T-ALL), in November 2017.
During his two-year battle, Lewis remained brave and determined, and captured the hearts of everyone who met him.
"Team Lewis" became the name adopted by thousands of people across the world who followed his progress and supported both Lewis and his family.
More research is urgently needed and the Team Lewis Trust has been set up with the charitable objective of raising funds to contribute to research into T-ALL.
So far the charity has raised almost £80,000 towards research.
Sarah Bielby, of the Trust, said: "This year has seen us give our first grant, supporting an ongoing piece of research at the University of Newcastle, to combat drug resistance in T-All and potentially other drug resistant cancers."
Next month's charity ball at Lewis' favourite team Stoke City's stadium, will see guests enjoy a champagne reception, three-course dinner, live entertainment with the fantastic Shakermaker band for a good "old fashioned" boogie.
There will be a raffle and an auction.
The event will be hosted by Liz Ellis from BBC Radio Stoke, and Eddie Hall, former world strongman and TV presenter will be our special guest.
Meeting Eddie was on Lewis's bucket list, and since meeting Lewis, Eddie has been a supporter of the Trust.
The event is sponsored by Trident Domestic and Commercial Gas Services, and by Crewe Jaguar.
Matt Hill, head of business at Swansway Jaguar Crewe, said: "The Team Lewis Trust is such a worthy cause, the chance to get involved was one that Swansway Jaguar Crewe just couldn't pass up.
"We're delighted to be able to lend support and are really looking forward to the Charity Ball."
Last year's ball attended by well over 200 guests raised an impressive £16,000.
Sarah added: "This year, as our ball falls on Valentine's day – our theme will be "love", in all its forms and variety.
"We are running a competition for people to write in with touching real-life love stories, romantic love, or stories of special friendships.
"It could be the story of a couple that have re-found each other after many years, one that has stayed together despite the odds – or of a special friendship that deserves to be celebrated.
"Each of the tables will be themed on the best stories that we receive, and sender of the winning story will receive two complementary tickets to the event."
Tickets for the Ball are available at http://teamlewistrust.org.uk/getinvolved/charity-ball-tickets and for sponsorship information or any other contact … including the love stories… [email protected]