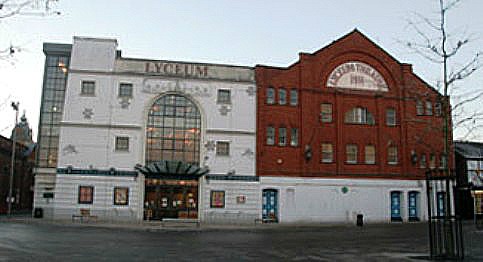 The Lyceum Studio space continues to bring new writing and contemporary theatre to Crewe this season, writes Claire Faulkner.
The Spine is a play set within a football academy and follows three young players as they dream of reaching the premier league.
It is a thoughtful and powerful piece of theatre.
Beautifully written and directed by Nathan Powell, The Spine explores many themes including; masculinity, pride, relationships and racism through the lives of the three characters; Kyle, Liam and Hakeem.
I was completely captivated by this production, the characters and their situations felt very real to me.
I was truly hoping all of them would succeed and make it into the premier league.
This could be due to the cast; Tristan Waterson, Keith Rice and Malachi Pullar-Latchman who worked so well together.
They were just wonderful.
The Spine says a lot about football, but it also says a lot about society and the pressures placed on young players.
It makes us question how we look after each other and how people cope when, through no fault of our own, dreams don't come true.
The Spine continues touring the UK. For more information see www.20storieshigh.org.uk/shows/