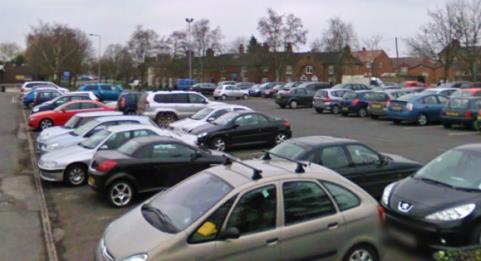 Councillors are hoping fairer parking charges will be rolled out across Cheshire East after approving the council's new budget for 2020-21, writes Stephen Topping.
The budget includes plans for a fresh parking strategy that is expected to see CEC rake in an extra £1.5 million by the end of 2021-22.
Car parking is currently free in some towns, such as Middlewich and Sandbach, while others have a variety of different rates, with Nantwich among the highest.
CEC is set to conduct parking reviews on a town-by-town basis, to establish what needs to be done to make parking work for each town centre, including possible changes to parking charges.
Cllr Arthur Moran, independent member for Nantwich North and West, said he was 'worried' about the extra cash expected to come into CEC from parking.
He said: "This means an increase in charges for those who already pay, or everybody pays, so the strategy needs to be going out to consultation before any implementation."
Cllr Moran also called for Nantwich to be prioritised in producing a parking strategy due to 'a great shortage of car parking capacity' in the town.
The Conservative group had an amendment to the budget accepted by cabinet earlier this month, to consider introducing a pay and display car park at Macon Way, in Crewe.
Cllr Janet Clowes, leader of the Conservative group, suggested the site would bring revenue into the council and could break even in five years at a cautious estimate.
Cllr Suzanne Brookfield, Labour member for Crewe East, welcomed the proposal – but questioned whether it could lead to drivers parking elsewhere to avoid the charge.
She said: "We have been liaising with residents and local businesses quite significantly.
"They are experiencing problems [with on-street parking] still and the problems are not going away.
"I don't believe that the people parking in the area are commuters – they are employees of local businesses and there is a reluctance to pay."
Cllr Brookfield also asked the council carried out a risk assessment about the impact of charges on the Thomas Street car park, which were reintroduced under the last administration.
Cllr Brian Puddicombe, Labour member for Macclescield South, said: "The previous administration's policy of increasing charges across the board where they existed was short-sighted and in Macclesfield it has certainly caused resentment.
"Looking at parking charges on a town-by-town basis will make it fairer across the borough. If I choose to take a car to a town centre, I expect to pay to park, but these charges should be fair.
"The review being undertaken will enable us to ensure drivers are paying a fair charge where parking is currently free – and even to reduce charges where it is clear the charges are putting off people visiting a town centre.
"My casework since last May can really be summed up by 'parking, parking, parking' – so any money spent to look to improve this will be welcomed by me."
Cllr Don Stockton, Conservative member for Lacey Green, said: "I have been deluged with enquiries from residents in my ward who, having attended consultation meetings and given their views over 12 months ago, have been expecting publication of this review."
Wrapping up the budget debate, Cllr Amanda Stott, cabinet member for finance, ICT and communication, admitted car parking is a 'hot topic' – and insisted there would be plenty of opportunities for councillors to have their say on each town's parking review.