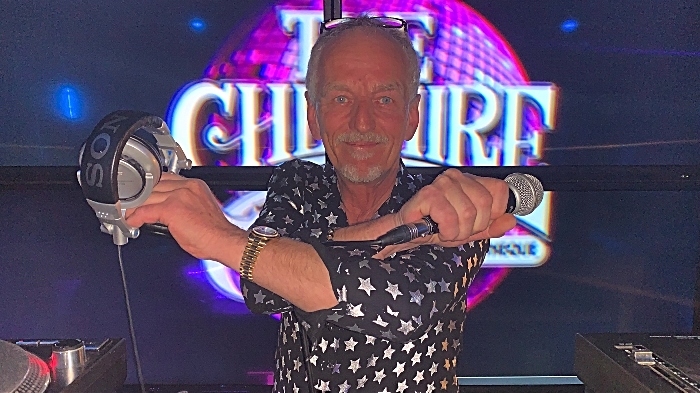 Disco lovers stepped back in time to enjoy "The Cheshire Cat Discotheque – The Early Years" in the Retro room at Studio Nantwich, writes Jonathan White.
The event gave the audience the chance to relive times from the 1970s and 1980s with two of the original The Cheshire Cat DJs from the early years.
Colin Cook and Dave Ellson span 7-inch and 12-inch vinyl records from an outstanding couple of decades.
Local DJ's Alan Woodhouse and Danny Tarry started and finished proceedings on the night.
Nigel Woodhouse, Director of Operations at Studio Nantwich, said: "It was a pleasure to host another fantastic night of nostalgia in Retro at Studio Nantwich, bringing together a group of people that lived through the magical '70s & '80s.
"I myself grew up in these two decades and the music played a big part of my night-clubbing and professional journey.
"My first experience of this was in The Cheshire Cat Discotheque in 1980 as a customer while organiser – my brother Alan Woodhouse – was a doorman.
"I believe this was the start of my journey which became my profession in the early '90s and it is still now.
"Alan's passion for this era and his contacts led to him approaching Dave and Colin to recreate the music and atmosphere for people to remember and enjoy that iconic nightclub – this won't be the last one I am sure of that!"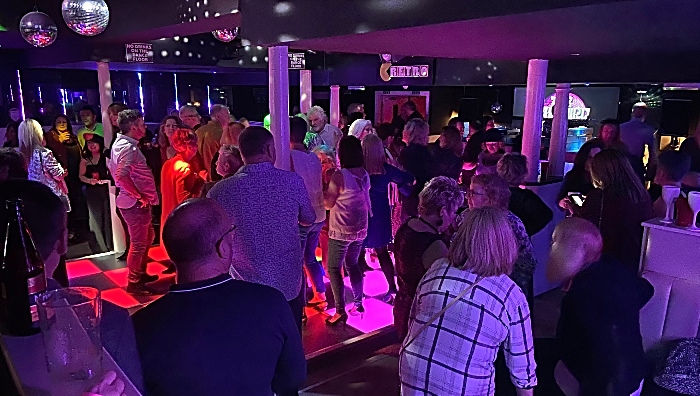 For further information relating to Studio Nantwich, visit: https://www.facebook.com/StudioLiveNantwich/
The 24th Nantwich Jazz Blues & Music Festival takes place at venues across the town over the Easter Bank Holiday weekend and will include over 150 music acts.
Nantwich Jazz Blues & Music Festival events at Studio Nantwich, include:
Thursday 9th April – Electro 80s – doors open 8.30pm. Free entry – charity donations on the door.
Friday 10th April – QE2 – doors open at 6pm. Support band Sway on stage at 7pm. Free entry – charity donations on the door.
Saturday 11th April – 2pm You Dirty Blue, 4pm The Milk Men, 6pm Monkey Finger, 8pm Skariad, 10pm Dorsia.
Sunday 12th April – 12pm The Liam Ward Band, 2pm Vavoom, 4pm Wayne And The Hairy Peaches, 6pm Matrix Club Matrix, 8pm John Colins Band.
Monday 13th April – Noasis – tribute band to Oasis – doors open at 4pm.
Tickets from https://nantwichjazz.com/