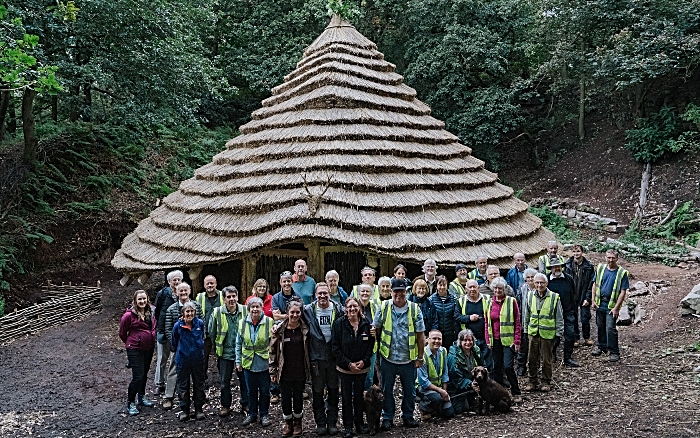 English Heritage has completed a 4000-year-old replica Bronze Age roundhouse built by volunteers and school children in the grounds of Beeston Castle near Nantwich.
Volunteers used authentic tools and evidence from past archaeological digs to make the structure which took almost a year to build.
The team of 60 volunteers included a former dentist, a farmer and a nuclear physicist.
Visitors to the popular attraction will now have a greater appreciation for the lives of those who inhabited the site around 4,000 years ago.
It will also provide an immersive learning experience for education groups from Cheshire, Manchester, Liverpool and across the North West of England.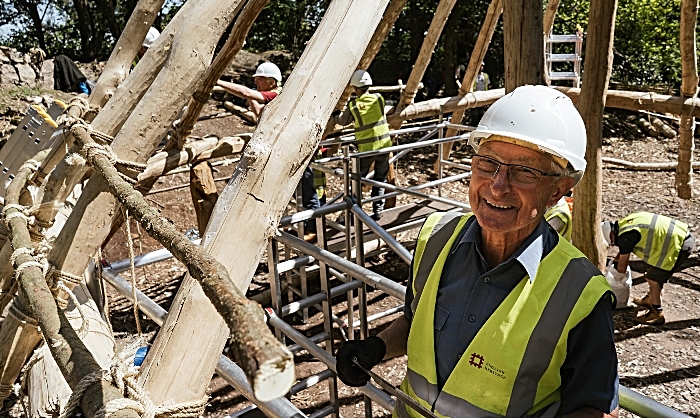 Liz Page, Historic Properties Director (West) at English Heritage, said: "A heartfelt thank you goes out to our dedicated volunteer team who gave so many hours of their own time to building this unique facility.
"We are pleased we're now able to open this up for everyone to enjoy."
The inside of the roundhouse has been dressed appropriately for the era with various implements such as arrow heads, stone axes, pots of varying sizes and faux animal hides.
People had lived on the Cheshire rocky crag long before the existing medieval castle was built.
And the site – a short drive from modern-day Liverpool and Manchester – was a particularly important defended settlement and metalworking centre from the late Bronze Age.
Although little visible evidence remains of this early hive of activity, in the 1970s and 80s, archaeologists discovered traces of post-holes for what was called House Six, a thatched Bronze Age roundhouse with walls of wattle-and-daub – a mixture of twigs, earth and clay.
Bronze Age objects such as axes and knives were also uncovered.