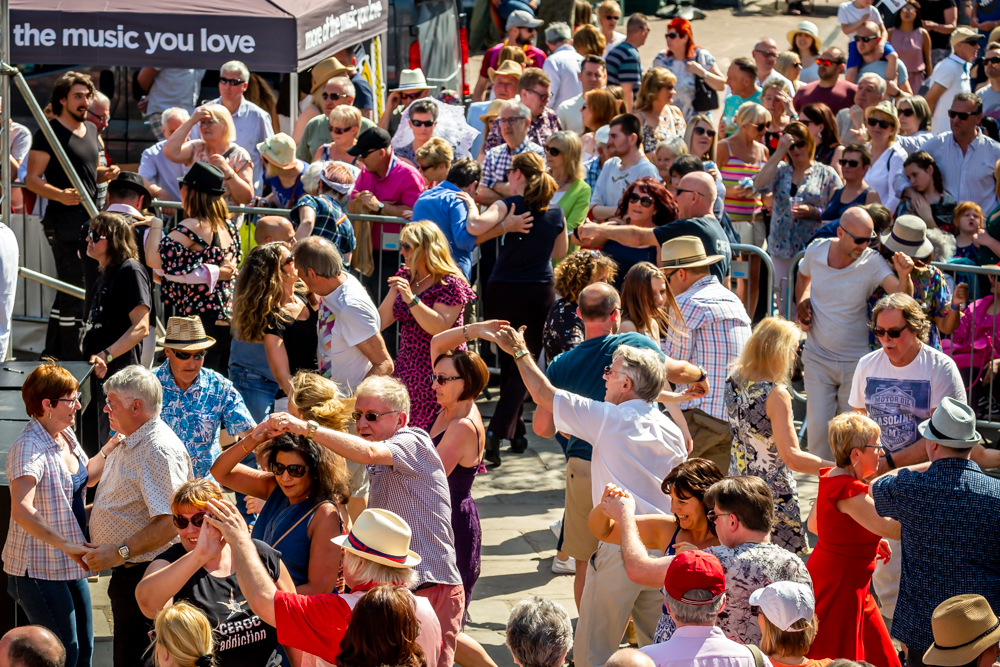 Nantwich Jazz Festival which brings tens of thousands of people to the town has been postponed, organisers confirmed today.
In a statement, they said it was the only course of action given the Government's latest advice on tackling the spread of Coronavirus.
Abbi Ellwood, of The Crown Hotel in Nantwich, said: "It is with deep sadness and a heavy heart we have to postpone this year's festival.
"We feel it is our only option given the recent government advice in order to protect the health and safety of the town, it's people, the great musicians and all of our festival goers.
"The annual Jazz Festival is the legacy of my late father. It was his brainchild 24 years ago to help bring trade into the town of Nantwich at Easter.
"As a business owner within the town I can hand on heart say that my family business, The Crown, is among many businesses in this town that will now suffer immensely because of these unprecedented times.
"It is beyond our control and I realise we all have to take precautions.
"But it does not take away from the fact that the livelihoods of our loyal venues and landlords, the talented musicians, our organisers and infrastructure team will be hugely affected by this decision and although it is out of our control, I am still deeply sorry.
"We are working hard to reschedule dates for the festival as soon as we have government guidance on when it is safe to do so. Please bear with us while we make this our priority and continue to follow our Facebook page for the latest information.
"We will be back in touch within 7 days with a further update. Thank you for your understanding and continued support."
More events and venues in Nantwich and surrounding areas are being called off or closed in light of the Government's latest Coronavirus guidance.
Reaseheath College and University Centre in Nantwich has today called off the planned Family Festival on Sunday May 3.
A spokesperson said: "This is to give certainty to our many suppliers and stalls and to avoid unnecessary
planning for an event which is unlikely to be practicable at that time.
"We are now focusing on making the 2021 Family Festival even bigger and better as we will be celebrating Reaseheath's 100th anniversary."
At this time, the college remains open as does Cheshire College and all schools in the area.
Nantwich Museum has also announced a full closure in light of the new guidance.
Stoke Rep Theatre has also postponed its forthcoming production of Hangmen. A further announcement will be made regarding future productions.
All grass roots sport has been postponed by governing bodies until mid/end of April, including junior and community football at Nantwich Town, rugby at Crewe & Nantwich RUFC, and athletics at Crewe & Nantwich Athletics Club.
Jon Gold, chairman of Nantwich Town, said: "All Football activity on all levels at Nantwich Town Football Club has been postponed until further notice.
"We appreciate the huge disappointment and potential inconvenience that this may cause, and whilst this decision has potential serious long term consequences for all sports clubs, please be assured that the health and welfare of all coaches, players and parents using the facility, is of utmost importance to us."
The popular Mow Cop Killer Mile on May 14 has also been postponed.
All public access to Bunbury Mill site has been closed with immediate effect and until further notice.
A spokesman for Nantwich Show – due to be held in July – said it was too early at this stage to make a decision and organisers would wait and assess the situation in early May.