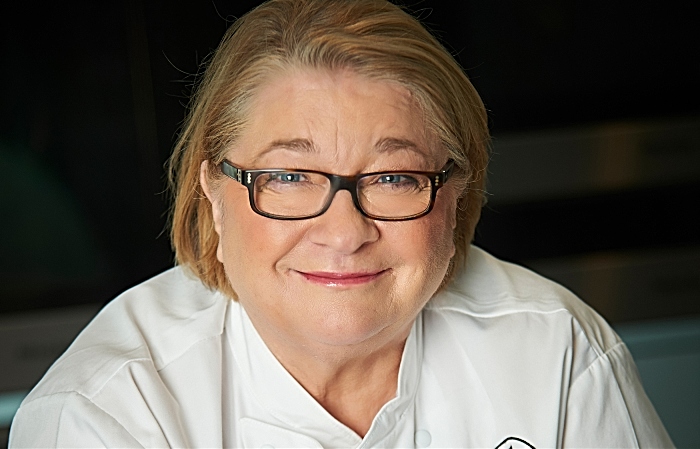 Organisers have lined up celebrity chefs for this year's Nantwich Food Festival, which they will be unaffected by current Coronavirus crisis.
The festival is scheduled for September 4-6, and attracts tens of thousands of people into the town each year.
And this year, if all goes ahead, chefs performing demonstrations include Rosemary Shrager (pictured), Nigel Brown, and Sean Wilson.
In a statement, organisers said: "We are currently planning as we would normally do. We are receiving bookings from our many exhibitors, both new and long-term on the basis that we will be able to go ahead as normal.
"We intend to include measures such as additional hand washing /sanitising facilities to be made widely available. Our festival volunteers will be on hand to advise and support visitors with any concerns.
"We will continue to review the situation and take all measures necessary to keep you informed as the situation develops."
Festival director Andrew Martin said: "Nantwich Food Festival is unique in providing such high quality entertainment completely free to visitors.
"I am thrilled to confirm the wonderful line-up of 4 Celebrity Chefs who will be demonstrating this year.
"We are delighted that Rosemary Shrager has agreed to return for a second year; in 2019 there was standing room only at Rosemary's demonstrations, so we were keen to bring her back to her Nantwich fans.
"Rosemary is renowned for her many TV appearances; she endeared herself to the nation when she took part in I'm a Celebrity, Get Me Out Of Here, where she proved she could cook pretty much anything, anywhere.
"Her greatest joy in all her teaching is to inspire us by sharing her passion for food."
Sean Wilson has been booked for a third visit.
Completely self-taught, he has been a serious cook for more than 30 years.
He creates recipes using his own multi-award winning cheeses.
Sean's Saddleworth Cheese Company produces six artisanal cheeses, and all have been British Cheese Award favourites with accolades including numerous national and international awards.
And Nigel Brown is also returning as both demonstration kitchen compere and a celebrity chef.
Nigel has worked at some of the UK's biggest and busiest hotels, and has a thriving cookery school, The Nigel Brown Cookery Academy.
He has catered for Nelson Mandela and Princess Anne amongst many other notables.
Nigel said: "I'm really looking forward to creating some fabulous recipes during my demonstrations at this year's Nantwich Food Festival using some of the finest produce and ingredients being showcased by the festival's stall-holders."
Plans are currently being finalised for a high profile fourth celebrity chef.
The festival is looking for a new sponsorship manager.
The festival is run by a team of volunteers, who work throughout the year to make the event the success it is.
A new sponsorship manager would aim to deliver revenue to the festival, work with business leaders in the community and develop skills for their CV.
If you are interested and can commit to 2-3 hours per week throughout the year, and up to 10 hours per week in the run up to the festival, contact Nanna Pedley, director at [email protected]