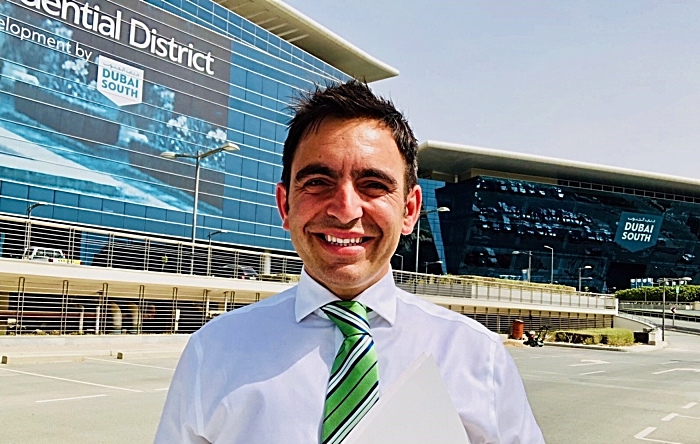 A Nantwich firm which helped source thousands of critical ventilators for COVID-19 patients in the UK, hit out at the Government after it delayed on the deal too long and lost them.
Award-winning company Direct Access helped source 5,000 life-saving ventilators and millions of COVID19 test kits through its UAE partner Topland.
Their work helped give them access to suppliers/manufacturers throughout the world such as Dubai-based Topland Trading.
Seven days ago, Direct Access boss Steven Mifsud contacted the Dept of Health with the offer of 5,000 new ventilators. This was followed two days later with a potential 50 million self-test COVID-19 kits.
He said Crewe & Nantwich MP Kieran Mullan also helped to communicate the offer to Sec of State for Health Matt Hancock's office.
The firm registered on the "ventilator challenge" page on the The Department for Business, Energy and Industrial Strategy (BEIS) website.
But five days later, Health bosses still had not made a decision and the supplies were then snapped up by other customers.
Mr Mifsud said: "Time is a luxury that we as a nation do not have.
"This virus does not wait for anyone and every second costs lives.
"Look at Italy, Iran and China.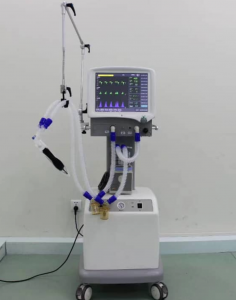 "The idea of getting existing British companies to learn how to manufacture ventilators is not the route forward, we do not have time.
"I am incredibly frustrated with the British Government and the current 'manana' attitude.
"The Prime Minister himself said there was a shortage and companies needed to gear up to meet demand."
He said despite the communication, the only reply they received from DoH was a "thank you" and that "you are in our system".
Andy Faulkner, the manager of Topland, said: "I quoted a country for one million thermometers with air freight and they confirmed the order the same day.
"Earlier this afternoon I had a meeting with venture capitalists and they closed a deal within hours.
"The delay and dithering of the British Government is absolutely astonishing."
Mr Mifsud added: "From my personal standpoint, Direct Access is being kept alive due to our international contracts as the UK work has completely dried up.
"However, this is not important right now and this period can be likened to wartime. We can pick up the pieces later.
"It is my duty to try and help our Government and local MP as much as I can regardless of whether they are accepting or not.
"To his credit Dr Mullan MP has been very responsive. However it looks like things are bogged down in procedures and bureaucracy. This costs lives."
He said they were told by the Department of Health that they have had "over 1,400 lines of requests and enquiries" and that this "will take time".
"But on March 21 we were told the supplies had gone and it is now likely to be June or July at the earliest due to other countries taking the manufacturing slots."
Yesterday (March 22), Direct Access and Topland managed to find 500 ventilators ready for immediate pick up from another source.
Mr Mifsud said he immediately contacted the Government Ventilator challenge body but just received an auto-responder 24 hours later.
Crewe and Nantwich MP Dr Mullan said: "The Dept of Health has received an enormous volume of enquiries and is inevitably going to respond to each one straight away.
"I want to thank Steven for his efforts and I am continuing to press for them to be looked at. I think the public will understand the enormous challenges we are facing."
We have contacted Department of Health and are awaiting a comment.
But in a reply to Mr Mifsud seen by Nantwich News, a spokesperson said: "Cabinet Office have confirmed and apologised for being slow to respond to all offers made via the BEIS registration page, but this has been due to the huge amounts of offers they have received.
"The team are working hard to deal with the shortage of ventilators and are doing the best they can in matching relevant offers of support.
"They intend to reach out to companies to inform them if their offer has been accepted, and everyone who registered on the website should be contacted early this week, so please do be patient.
"The BEIS website will be updated to say that they will not be accepting any further offers."