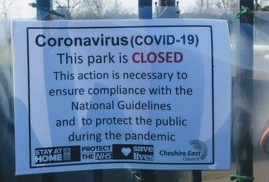 More closures of services and facilities have been enforced today, including household tips, markets and Queens Park IK Crewe.
Cheshire East Council says all the closures are in line with the latest Government restrictions to combat the spread of COVID-19 virus.
In a statement, Cheshire East Council said it "has taken the decision to close all its household waste recycling centres until further notice".
It urges residents to retain any bulky or DIY waste and not to leave it kerbside.
A spokesperson said: "Please do not fly tip and do not place it with household or recycling waste. The closures will be reviewed regularly."
Also, all markets run by Cheshire East Council in Macclesfield, Congleton and Crewe – both indoor and outdoor – will close with immediate effect.
"Since the Prime Minister's announcement on Monday (23 March 2020), the council allowed the markets to remain open for those stalls selling essential items, such as food.
"However, due to the need to protect members of the public, traders and staff and to encourage people to follow the government advice to stay at home, we will now be closing these markets until further notice."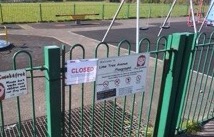 And today CEC announced the closure of Queens Park in Crewe after many residents continue to gather there, failing to heed the latest Government rules in social distancing.
"Queens Park in Crewe is CLOSED entirely and all play areas in our other parks are CLOSED.
"We have taken this measure due to the large numbers of visitors that have been gathering daily in the park despite the government restrictions."