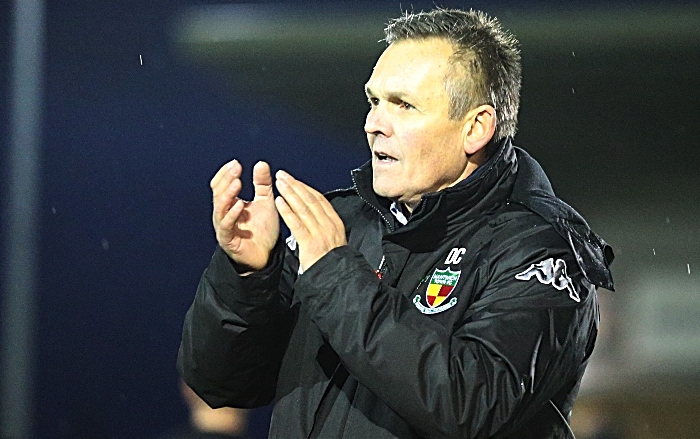 Nantwich Town's 2019-20 season has officially ended after the FA Council confirmed a decision to bring all football between Steps 3 and 7 to an end.
It means the Dabbers will not be able to play for a possible promotion play-off place in the Northern Premier League.
All leagues below National League North and South have had their seasons cancelled and results scrubbed out.
Many clubs had petitioned the FA to reverse its decision and look to complete the season in the summer.
Other ideas included shortening the 2020-21 season to the current one could be completed in late summer or early autumn.
But in a statement today, The FA Council ratified the decision to conclude the 2019-20 season across Steps 3-7 of the National League System, Tiers 3 to 7 of the women's football pyramid and the wider grassroots game.
It said: "Since the outbreak of the COVID-19 pandemic, we have been working collaboratively with the leagues within the National League System, the Women's Football Board, the Women's Football Conference and the wider grassroots game to identify the most appropriate way to conclude the 2019-20 season at each level.
"The request to end the 2019-20 season was taken to the FA Council by the representatives of the relevant committees having been fully supported by the FA Board.
"The FA Council's vote today was overwhelmingly in favour of ratifying the decision."
But there has been angry reaction from Nantwich Town supporters.
Clive Jackson labelled it an "absolute disgrace".
He added: "This emphasises how out of touch those at the FA are with grassroots football. Have we ever been approached or anyone else for our view by those who voted on our behalf? No."
Dave Cooke (pictured), manager of Nantwich Town, said in a statement: "Some of the biggest losers in this decision are South Shields, who were champions-elect in our division, and I also feel sorry for Neil Baker's Leek, who would have been in our league next year if the campaign had not been cancelled.
"I also think that the fans have also missed out this year. The supporters, as always, have been incredible and have backed us home and away all-season long.
"We've had some great days this year, from Telford away, to Scarborough at home, to South Shields away – and it's a disappointment that those games have been buried and technically don't exist anymore.
"We will be back as strong as ever.
"However, to do this, we will need your help and support and that of the community and our commercial partners more than ever, and while the decision is difficult and disappointing now, I am sure we will return as a stronger unit next year."
(pic courtesy of Jonathan White)