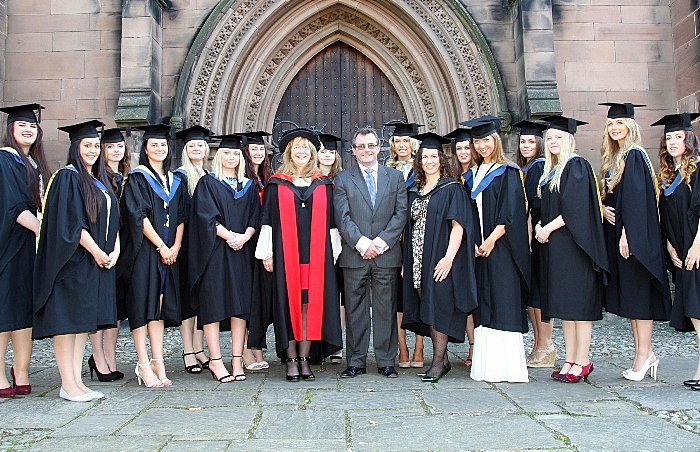 Equine science undergraduates Reaseheath in Nantwich have praised a local vet for helping them keep on track with their final year degree studies during the pandemic.
Campbell Thompson, a partner at Nantwich Equine Vets llp, is continuing to deliver lectures online now the university campus has switched to distance learning due to coronavirus restrictions.
Within hours of the changeover Campbell, who specialises in sport horse performance, delivered an online lecture on diagnostic imaging techniques to replace a study trip to the high tech veterinary centre in Hurleston.
The BSc (Hons) Equine Science students logged into the session from home, viewed x-ray images and shared virtual chat with their tutor and peers.
More than 90% of the cohort accessed the session and it was recorded for those who were unable to attend.
Reaseheath College and its University Centre has a well established relationship with Nantwich Equine Vets and some students complete work placements there.
Campbell, who was British Equestrian team vet for over four years including the 2000 Sydney Olympics, said: "The team here were pleased to help continue the students' education without putting them or us at any risk of spreading COVID-19.
"We were impressed that nearly all the group accessed the session and I enjoyed the challenge of describing the radiographs, although I missed the students' physical presence."
Undergraduate Em Bennett said: "The on-line session was very successful considering how quickly it was organised.
"It has been very interesting having Campbell's input integrated into our learning, especially as he is a practising clinician and able to discuss current and ongoing advances in treatment."
Advanced Practitioner Kate Douglas-Dala said: "I'd like to thank Campbell and his team for helping us to continue to deliver our programmes at such a critical time in our students' education.
"I really value the long-standing partnership that we have in the delivery of this module and it is a real enhancement of the BSc (Hons) Equine Science programme."