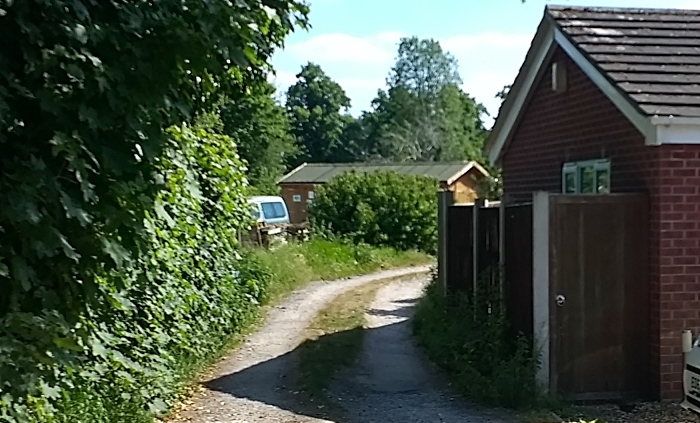 A Nantwich resident is calling for reduced allotment opening hours to help limit disturbance to his family.
Andrew Spanton, who lives next to Brookfield Allotments, also told Nantwich Town Council he had been in a dispute over the use of bonfires on the site.
He said his family has been disturbed by tenants turning up as early as 6am and has now requested opening hours be reduced to 8am – 9pm.
But Brookfield Allotments Association has hit back, saying it was a bid to "control" a public space which brings huge benefits to the community.
Mr Spanton said: "The rules around using allotments are quite adequate, but they are not being applied and it is resulting in a great deal of nuisance and antagonism with certain allotment holders.
"Most are fine, but a minority are causing a problem.
"I've tried to speak to one person but that's not resolving the problem and it has become increasingly antagonistic.
"Bonfires are being lit and I am asking that the council helps in fixing this problem."
But Jeremy Herbert, Allotments Association rep at the Brookfield site, who has been working his plot for 25 years,  said tenants would fight plans to reduce hours.
"This is about an encroachment on community rights and freedoms," he said.
"It's about protecting the hard fought for community benefits of the allotments for hard working local people.
"The allotments are a vital public asset, particularly valuable and increasingly valued by the community in the light of the lockdown.
"We are very concerned that this attempt to enclose and control this public space for the benefit of one individual would set dangerous precedent."
They say Mr Spanton has been in dispute with allotment holders over access to the site which runs alongside his property (pictured, above).
"It has always been the access point to the allotment site," he said.
"It is public right of way owned by Cheshire East Council. But it is now potholed.
"He arrived 10 years ago – buying his bungalow right next to the entrance to this popular allotment site which has been there more than 50 years.
"He has asked us to support him in his push to privatise the entry way and to get the council to put a new entry through another fence, taking out a couple of allotments.
"We could not support this.
"The council has had no complaints from any of our dozens of other neighbours."
There are about 100 allotments on the site, one of four run by Nantwich Town Council.
"The allotments are a vital public asset," added Mr Herbert.
"They are highly popular providing an opportunity for quiet and tranquil exercise and green space, a chance to grow healthy food, and help the environment.
"Many plot holders work full time and can only get down to quietly water and work their plots before or after working hours.
"The restrictions Mr Spanton is demanding are unprecedented and utterly unreasonable."