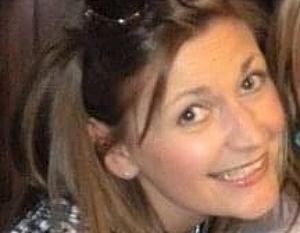 A Leighton Hospital nurse has penned a poem which pleads for people to take COVID-19 seriously.
Jenny Howarth said she felt compelled to write the poem as she felt more people were ignoring Government guidance on staying indoors and social distancing.
Jenny, from Nantwich, works on the stroke ward at Leighton.
She has is currently on maternity leave after giving birth to her third child, a boy, during lockdown just seven weeks ago.
She also has two girls aged 12 and 20 months.
"A friend from work who has also recently had a baby texted saying how her mum is starting to get upset now as she can't hold the new baby or cuddle her other kids.
"And obviously my parents and in laws are in the same position with our children.
"I was just thinking of all the people who are not social distancing and are ignoring the rules.
"I was thinking about the impact that has on all NHS staff so I just wrote a poem about it.
"It's very bitter sweet that I'm not there to help my colleagues at this time, but also blessed to be safe at home with my babies!"
Jenny's poem in full, below:
Covid – 19
The R rate, it's getting too high,
Meaning more innocent people will die,
Protests, large groups and so much more,
Please think what you're doing, I'm shocked to the core,
It's a simple request, social distance, keep safe,
It shouldn't have to be rammed in your face,
It's not forever, this pandemic will be in our past,
But let's put it there quicker, it's spreading too fast,
If you look at yourself and think you'll be fine,
Think of the vulnerable suffering down the line,
It doesn't take much for this virus to spread,
Family and friends catching it I genuinely dread,
My friends and colleagues, NHS staff,
Are risking their lives, this isn't a laugh,
It's much more serious than some people think,
Pushing the country to the absolute brink,
But we can stop this, we can win,
Just listen to the advice and please STAY IN,
It could save your life, your families and friends,
So let's stop this now and fight for the end.