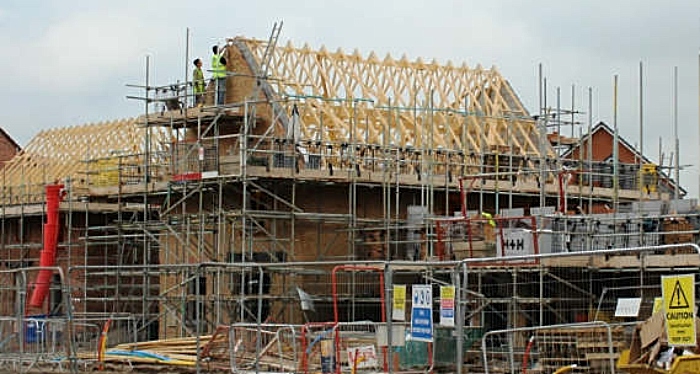 Cheshire East Council says a new housing development framework will ensure more control on the type, price and forms of housing on council-owned land sold to developers.
It says a proposed "development procurement framework" will be used to help deliver more varied and affordable housing, including bungalows, which are in short supply.
It aims to support the needs of young workers and their families as well as boost Cheshire East's economy.
The scheme is due to come before the council's environment and regeneration overview and scrutiny committee next week.
It should help secure delivery of homes on council-owned land, where development is suitable and sustainable.
Any housing applications would be subject to securing approvals via the normal planning process.
Cllr Nick Mannion, Cheshire East Council cabinet member for environment and regeneration, said: "This move is good news, as one of the key issues in the borough is being able to develop the right type of housing that meets the needs of all our residents.
"Our housing framework approach is about using appropriate council-owned land to help provide much-needed homes across the borough and help deliver the housing numbers already identified and agreed in our Local Plan Strategy to 2030. Nothing more.
"The approach outlined is that if the council has a surplus site it would have the option – but not the right – to use the proposed framework to control the type, price, design and form of housing on the site, as opposed to selling it and leaving it to a developer to determine the scheme."
Cllr Toni Fox, Cheshire East Council cabinet member for planning, said: "This is an exciting initiative by the council that aims to positively influence the delivery of housing in the borough.
"This means we are more likely to get the type of houses built in our borough that our communities and their families need.
"I would emphasise that any proposed scheme would only be delivered on a site that is capable of being developed, in line with the agreed Local Plan.
"Moreover, any scheme would need to secure the appropriate planning consents, as is normal practice.
"This is categorically not a mechanism for allocating more sites for housing."