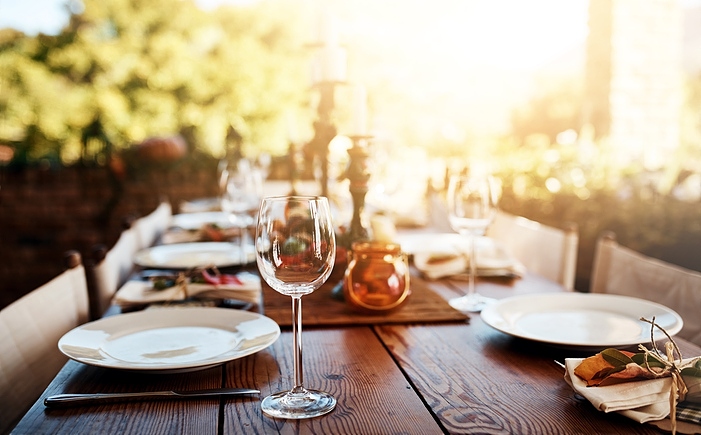 Dozens of Nantwich venues could benefit from new "al-fresco" licensing arrangements being planned by Cheshire East Council.
The Government has given the green light for easing of licensing legislation as restrictions on bars, restaurants, cafes and pubs are lifted from tomorrow (July 4).
It will make the process of applying for pavement licences easier so outlets can use outdoor pedestrian areas for al-fresco drinking and eating.
Interested businesses are being urged to make preparations and readying information needed, providing assurance on social distancing as a result of Covid-19.
Instead of having to apply for three different forms of consent, application for a single pavement licence under a new streamlined, low cost process will be introduced.
Businesses are urged to develop proposals ready to submit to the council, including contacting the council for highways information and submitting furniture images and insurance documents.
Cllr Laura Crane, Cheshire East Council's cabinet member for highways and waste, said: "We are urging hospitality businesses to check if the area they want to utilise is part of the adopted highway, getting a scaled plan which shows the proposed space to apply for a licence.
"Indication of type of furniture businesses want to use will also be needed, as well as public liability insurance cover to use part of the highway.
"We advise checking with your provider if your policy will need amending, making sure you have evidence of public liability insurance for the area you want to use."
Cllr Nick Mannion, Cheshire East Council's cabinet member for environment and regeneration, said: "For these types of businesses, access to outdoor alfresco space will encourage a slow but steady start to the local economy.
"Many can only look to utilise adjacent public areas, whether on footpaths, pedestrianised streets, parking bays or other amenity areas.
"If this is the case, then businesses should make relevant preparations with the council to ensure a smooth transition to accommodate customers."
Many venues are re-opening in Nantwich tomorrow, some already with outdoor seating around the town square.
Nantwich Book Shop & Coffee Lounge on High Street has put measures in place to keep customers safe including staff training about social distancing and the need for constant hand washing.
A pop-up Pub & Gin Bar is also opening outside the Studio/Retro on Castle Street in Nantwich with social distancing measures in place, and other venues like The Leopard on London Road is open for table bookings indoors.
Nigel Woodhouse, from Pop up Pub & Gin Bar at The Studio/Retro, said: "Nightclubs cannot open just yet, so we will be hosting our Pop Up Pub outside the Studio Nantwich that will open weekends for the next few months from midday until 11pm.
"We will help with the town's overall capacity as with social distancing pubs can only fit a fraction of what they used to in their premises, so we will help everyone to get a seat.
"We only have 15 tables, and everyone will be seated with very low background music. We hope this will give people a chance to socialise in the extra safety of being outdoors."
Denise Lawson, of Nantwich Bookshop, added: "We will also be taking down details for track and trace before seating anyone. It's going to be a real learning curve for all of us."
(Additional reporting and images courtesy of Jonathan White)