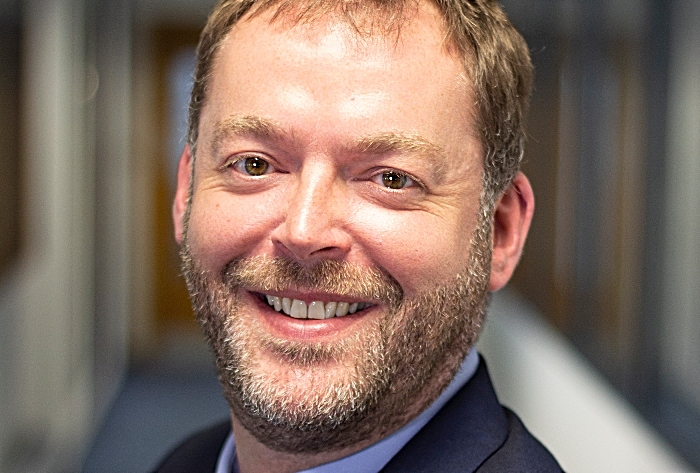 A "Town Board for Crewe" has been created with the aim of developing proposals for up to £25 million in Government funding for the town.
The Board also aims to help deliver other projects in the pipeline, including the Town Centre regeneration and the HS2 station, to ensure all are aligned to the same vision.
It is made up of community representatives from public, private and voluntary sectors.
Chair Doug Kinsman (pictured), of Crewe-based SG World, said: "Crewe has so much potential and opportunity, but it has, for whatever reasons, consistently failed to make the most of its strengths and has become one of those towns that appears to have been "left behind".
"I know many will believe we've been here before.
"But this time it's different. I volunteered for this position as we now have an unrivalled opportunity to change this narrative and write a new chapter in the history of Crewe.
"The Government has asked us to develop a Town Investment Plan with local stakeholders, including Cheshire East and Crewe Town Council, and local residents will have a very important role to play in identifying the priorities that can make the biggest difference to them."
Selected as one of 101 Towns nationally, up to £25m has been earmarked to support Crewe's long-term economic growth, which will be available to spend up to 2026.
Crewe MP Dr Kieran Mullan MP, who also sits on the Board, said: "The establishment of this team with voices from across the public, private and community sectors, represents a crucial opportunity for us to work together, secure more Government funding and have a very real impact for local people.
"I brought the Minister in charge of this fund to Crewe last year, so he could see for himself how important it was that we got the support we needed.
"It's important we use this funding opportunity wisely, to ensure Crewe's potential as an economic powerhouse is realised.
"But I am very conscious people have heard all this before.
"People will need to see results and that is exactly what I hope we can get for them. Less talk more action."
Jasbir Dhesi, Principal and Chief Executive of Cheshire College – South & West, added: "We need to drive the economic development to create the job prospects and the recreation, cultural and entertainment opportunities that inspires young people to stay, live and work in Crewe.
"Our role in this strategic initiative, as an education provider, is to ensure the local labour pool has all of the skills, knowledge and ability to create a thriving labour market that can attract and retain high quality employers."
Crewe Town Council Leader and Cheshire East member Cllr Jill Rhodes added: "Whilst some previous regeneration efforts have been affected by changing economic circumstances, the diverse mix of people on the Town Board will work hard together to make sure the impact of new investment will lead to tangible success."
The Town Board, which will comprise 17 members, has secured £750,000 to fund capital projects, that can be delivered this financial year.