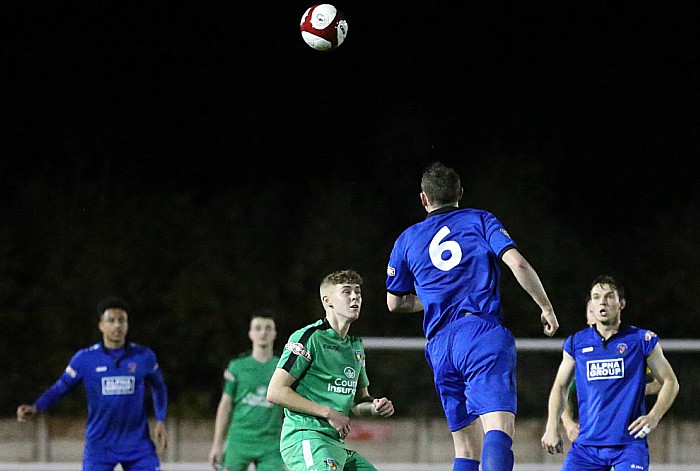 One of Nantwich Town's Northern Premier League rivals has fallen victim to the COVID-19 pandemic.
Droylsden FC have today resigned from the NPL and will also take no part in Cup Competitions this season.
It's a blow for the league as small clubs struggle to survive with no income, and comes just five days after Nantwich Town launches a fundraising campaign to raise £20,000 to help it keep going.
In a letter sent to the Northern Premier League, Droylsden Chairman Dave Pace described the decision as the most difficult he has ever had to make.
However, the disruption caused by the Covid-19 crisis left him with no alternative, he said.
"The closing of the social club and its function rooms since the start of the pandemic, the main income source with no indication of any restart on viable trading terms along with a loss of income from the club's main sponsor has left the club with no visible alternative income stream during the crisis.
"The club may hopefully survive this crisis and continue into the future in less challenging circumstances than we find ourselves in during the present crisis."
Many fear other clubs at that level will also close.
Nantwich has managed to raise almost half of the £20,000 target in just five days, with generous donations including a £1,000 pledge from local fan Kenneth Donald.
Dabbers Chairman Jon Gold said: "We are overwhelmed and humbled by the genuine outpouring of goodwill and generosity that we have received following the launch of our appeal.
"From all walks of the community and supporters, it is incredible to see that the club received donations of £2,000 which is 10% of our target on the first day!
"It is fantastic and we would like to offer our heartfelt, sincere thanks, to each and every one of you and hopefully we can build further on this over the coming days."
You can donate to the Nantwich Town justgiving fund here https://justgiving.com/crowdfunding/nantwichtown-footballclub