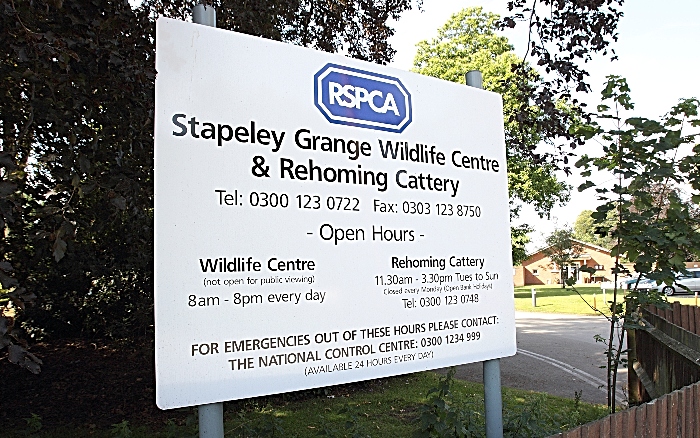 The Stapeley Grange RSPCA wildlife centre and cattery in Nantwich is hosting an online quiz night to raise funds during the unprecedented Covid-19 lockdown.
Stapeley Grange, on London Road, usually holds a big summer fair every summer, which often raises thousands of pounds.
However, due to Covid-19, this year's event – as well as other fundraising events which had been planned including a Christmas fair – has been cancelled.
Lee Stewart, manager of Stapeley Grange, said: "We are gutted that we had to cancel our summer fair, especially as it has raised around £6,000 for us every year.
"This is money which is always much-needed for our centre.
"We knew we wouldn't be able to do any fundraising events this year which involves large groups of people.
"So we came up with the idea of doing an online quiz night – something which many people have enjoyed doing since lockdown started in March!
"We are really hoping that supporters will come onboard and take part and help us raise as much money as possible.
"As with many charities during these unprecedented times, we are not bringing in as much funds as we'd like so we are really relying on people getting involved and supporting us."
The quiz night will take place via video calling website Zoom on Saturday August 22, kicking off at 8pm.
The one-off virtual quiz will involve teams of six for six 'mostly animal themed' quiz rounds – with contributions from Michaela Strachan (TV presenter and a long-time supporter of Stapeley Grange), Rob Biddulph (bestselling award-winning children's book author and illustrator) and
Patrick Aryee (TV presenter and biologist).
Price per team is £20 and places can be booked online at https://ticketlab.co.uk/event/id/5209
"Every single penny raised on the night will go to helping the thousands of animals which come into Stapeley Grange," added Lee.
"Barclays colleagues at the Barclays Technology Centre, near Knutsford, are matching contributions up to £1,000, and are also promoting the RSPCA virtual quiz event with their colleagues and friends.
"At the moment we have over 500 animals in our care, including seal pups, otters, fox cubs, bats, hedgehogs, pigeons, swans, geese and ducks, it's been a really difficult summer but the team have really pulled together to help get us through it.
"If anyone would like to do any additional fundraising for us we would love to help support them in any way, so get in touch with us."
If you'd like to fundraise for Stapeley, email [email protected]
To support the ongoing work of the wildlife hospital, donate to the Wildlife JustGiving site.