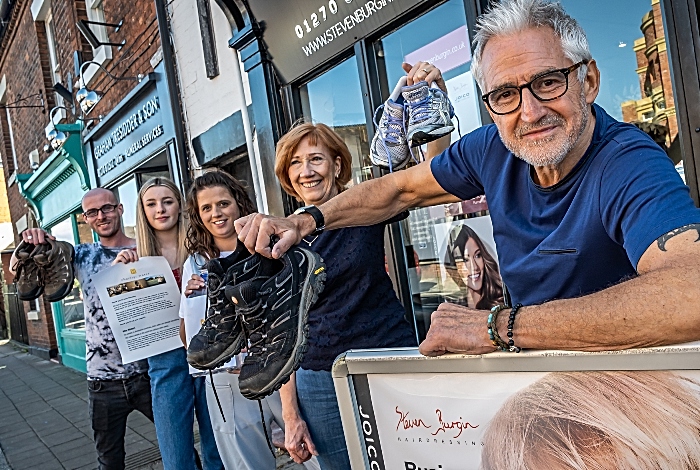 Hairdressers at a Nantwich salon are stepping out on a sponsored walk to raise money and awareness of a charity bringing clean drinking water to families in developing countries.
Team members at Steven Burgin on Hospital Street will walk 10 miles of the Sandstone Trail for Charity Water as it launches September 2020 – a month-long campaign to fund safe water for 20,000 people in rural Mali, West Africa.
Salon owner Steve Burgin said: "It's horrific to think people in this day and age are drinking dirty water that can make them ill.
"If the pandemic has taught us anything, it is to be kind to one another and help those less fortunate.
"Water is a precious resource which we take for granted every time we turn on a tap.
"We are careful in the salon with every drop we use but the hairdressing industry is still a big user of water and this cause appealed to us as a way of giving back and raising awareness of its work in some of
the harshest places to live."
Steve and team will carry out their walk in November, starting from the Pheasant Inn, Tattenhall which is situated midway along the 34-mile trail.
They are collecting in the salon throughout September and October and will post their progress on Facebook.
He added: "Unfortunately eco-friendliness has taken something of the back seat during the pandemic with more people buying food in plastic and irresponsibly disposing of face masks.
"We're all living through the crisis together and anything we can do to help a good cause and put green matters back in the forefront of people's minds has to be worth it."
Last year the salon, now in its 20th year in Nantwich, fundraised for Help for Heroes and The Little Princess Trust which provides free wigs to children and young people who have lost their own hair through cancer treatments.