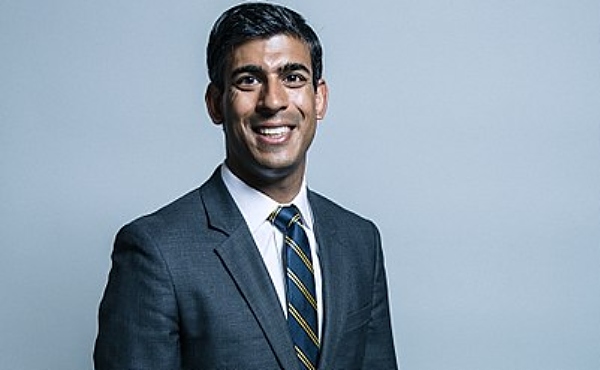 Pubs, restaurants and other hospitality venues across Crewe and Nantwich could receive monthly grants of up £2,100, the Chancellor has announced today.
Rishi Sunak says the additional funding has now been earmarked for businesses in "Tier 2" (High Risk) areas such as Cheshire East.
Venues have been hit by tight restrictions on closing at 10pm, and no mixing of households in bars and restaurants.
Some have decided to close and resort to takeaway only, similar to the national lockdown in March and April.
Churches Mansion in Nantwich said: "We feel like we are back in the same position as we were in March.
"We as an industry have been the brunt of bad press and numerous restrictions. We are struggling to function with the restrictions placed upon us.
"Whilst we understand this is necessary to protect our guests and staff we are unable to sustain a business in this way and we feel that it will also start to impact your experience whilst dining in with us.
"We hope you understand this decision to close the restaurant to diners just for a little while until some of these restrictions are lifted."
The Federation of Small Businesses (FSB) has welcomed today's developments – but is calling for help for those who have missed out.
Yvette Hastings, Cheshire Area Leader, FSB Merseyside and Cheshire, said: "At a time of immense struggle for many small businesses, these interventions will help to protect jobs, businesses and livelihoods.
"The Chancellor has shown a willingness to be flexible and adapt interventions as the second wave of the virus escalates.
"It is welcome that Cheshire and other tier-2 areas will not be left behind when it comes to funding for support.
"The upgraded support for the self-employed is vital to helping those individuals, but as with all previous support packages, there are still many who have been left behind.
"Those excluded from income support throughout this crisis, especially company directors and those newly self-employed, are now facing a significant depression in trade caused by these new restrictions and in many cases have no business at all.
"They deserve to be part of this package of new support but have once again been ignored, the Chancellor should do all he can to address these shortcomings."
Cheshire and Warrington Local Enterprise Partnership (LEP) has launched a £1 million Cheshire and Warrington Restructure Capital Grant, which can pay towards capital items businesses may need to recover or restructure through the Covid-19 outbreak.
Today's extension to the Job Support Scheme for businesses in Tier-3 areas, which replaces the original Furlough on November 1, includes a drop in employer contributions to five per cent.
In addition, grants for eligible self-employed people have been doubled from 20% to 40% of previous earnings.
Yvette Hastings added: "With the furlough scheme coming to an end in just a few days, the expansion of the Job Support Scheme will help to reduce the burden on small businesses and give them a shot at surviving this crisis while offering a critical lifeline to millions of jobs.
"This will be helpful for small firms in all tiers of restrictions and businesses in all sectors.
"However, it isn't just businesses forced to close which need support.
"These funds must be made available to those in the supply chains of affected firms as well as those without premises, especially those in the hospitality sector.
"Small businesses are the lifeblood of our communities and the backbone of our economy, which is why it is critical now more than ever that we offer every possible means of support available for the months ahead. The Chancellor must be prepared to act again if this crisis continues to worsen."
Eddisbury MP Edward Timpson said: "I fully support the Government's priority of protecting jobs across the country, and particularly in Eddisbury.
"The way they do that needs to evolve as the pandemic, and our health response, evolves.
"The Winter Economy Plan and this generous Job Support Scheme is the next step in protecting businesses, jobs and the livelihoods of the British people."