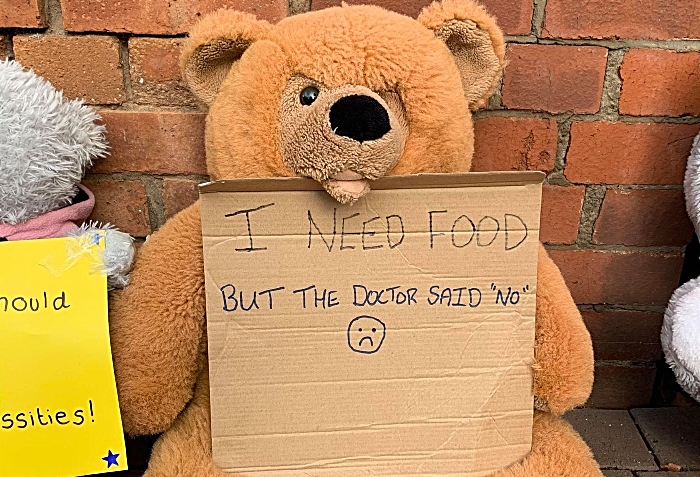 People angry at local MPs voting against extending free school meals, have taken their protest to Conservative party doors in Crewe and Nantwich.
Dozens of people joined in by leaving messages on toys outside the Conservative office on Churchyardside in Nantwich town centre today (October 25).
It follows posts on social media – including one which showed a Paddington bear toy with the message "Thanks to the Tories, not even a marmalade sandwich for Paddington".
One protestor Matthew Granville said: "When paediatricians are writing to the Government, telling them that their actions are causing harm to children, it's utterly shameful that our MP, who is a Doctor, is backing the government on rejecting the proposal to feed disadvantaged children that need support during school holidays."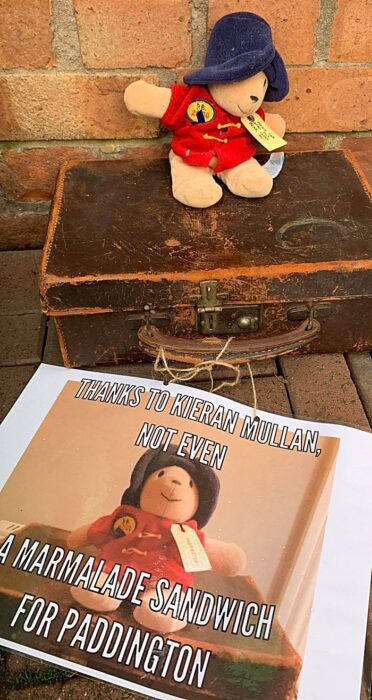 Another Dan Prime added: "It was interesting to note that a gentleman who stopped to talk to us had voted for Kieran.
"Unfortunately it's not safe to print what he calls him now. I don't think Kieran can rely on his vote in the future."
Steven Roberts added: "Right across the country there has been a huge public outcry about the refusal to extend the school meals scheme.
"The Tories may have a huge majority in Parliament, but many are already beginning to regret their actions. I am sure continued public pressure will force the government into another U-turn."
Other protesters also gathered outside Crewe & Nantwich MP Kieran Mullan's constituency office on Edleston Road in Crewe.
The Government voted to reject a Labour Opposition Day motion last week to extend free school meals scheme during school holidays.
It follows a high-profile campaign led by Manchester United footballer Marcus Rashford.
That campaign had persuaded the Government to extend free school meals during the last summer holidays as many families struggled due to the impact of the pandemic lockdown.
However, 322 Conservative MPs including Crewe & Nantwich's Dr Mullan and Eddisbury MP Edward Timpson rejected the Labour motion, saying that funding had already been given to local authorities to help those in need.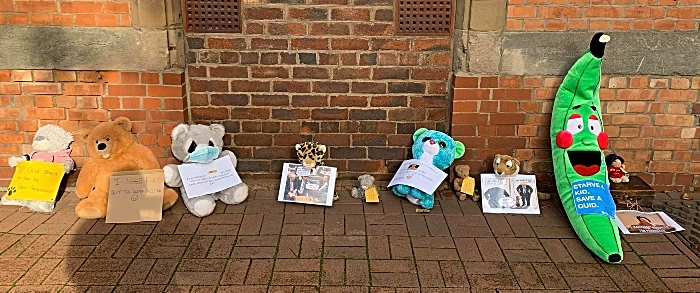 Dr Mullan defended his decision to vote against the motion, saying "if people are struggling with poverty we need to do things to tackle that directly through the welfare system".
He also said funding from Government to local authorities like Cheshire East Council should provide for crisis-hit families during the pandemic.
In a statement issued on Friday night, Cheshire East Council said they had supermarket vouchers available for families who need them during half-term.
Many big-hearted local businesses across Crewe and Nantwich have also come forward to offer free meals to those families who need them.
(Images courtesy of Nantwich News readers)