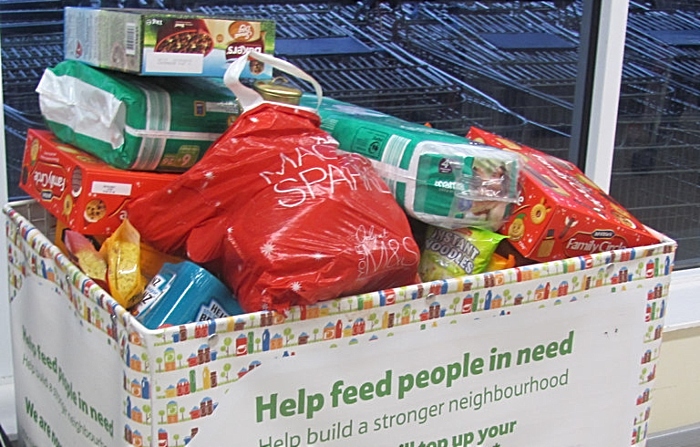 Council chiefs say food vouchers are available for families in Crewe and Nantwich struggling to afford to feed their children during the pandemic.
Their pledge comes as the row deepens over MPs rejecting a proposal to extend free school meals until Easter.
Most Conservative MPs voted down the Labour-led proposal, including Crewe & Nantwich MP Kieran Mullan, who yesterday defended his decision.
Many local hospitality and catering businesses have already stepped forward offering to provide free school meals for crisis-hit families, including Cronkinsons Farm pub in Stapeley and St Martha's restaurant in Nantwich.
Cheshire East Council says it has supermarket vouchers available for anyone struggling over half-term.
Cllr Kathryn Flavell, Cheshire East Council cabinet member for children and families, said: "Cheshire East Council is committed to helping our most vulnerable children and families and we are always at the end of the phone for anyone who is in a crisis.
"Our children's social care team and family support service continue to work tirelessly to support those who need our help during the current pandemic.
"We are fortunate to have fantastic communities in Cheshire East from businesses, schools, town and parish councils and the community, voluntary and faith sector who are all working with us to support the most vulnerable in our borough.
"I thank them for all they are doing to respond to the recent government announcement regarding free school meals.
"If anyone finds themselves in a crisis over half term, we have arrangements in place to provide supermarket vouchers, so please contact our social care and early help teams either via your named support worker or calling 0300 123 5012."
Cheshire East Labour councillors say they lobbied the authority to provide support and have set up a "No Child in Crewe and Nantwich Goes Hungry" Facebook page to promote the scheme.
Cllr Anthony Critchley, Crewe Central, said up to 20 local businesses offered support within hours of the Facebook page going live.
He added: "I know from the Beechmere fire last year that Crewe and Nantwich people are the best when it comes to giving, this just re-affirms it.
"I think this has initiated a platform for people to organise, with lots of community group leaders involved, again, another positive."
Cllr Jill Rhodes, Cheshire East Councillor for Crewe North Ward, said: "Crewe Town Council has already agreed to support projects from the Wishing Well, based at Jubilee House who have been an outstanding community resource, especially throughout this year.
"As well as the 'Lunch Crewe' being ran by St Andrew's Church on Bedford Street. The latter offering a free children's packed lunch during the school holidays, between 12-1pm."
Cllr Sally Handley, of Crewe St Barnabas, said: "Research shows there is a clear link between poverty and mental health and wellbeing in that children living in poverty are more likely to suffer from mental health problems which in turn can disrupt education, attainment and future prospects."
Cllr Laura Smith, former MP who now represents Crewe South, added: "What was clear from Wednesday night's vote is that our MP, Kieran Mullan has no connection to the Crewe and Nantwich community. If he did, he would know how strongly we feel about the health and wellbeing of our children."
Cllr Marilyn Houston, also Crewe South, added: "There is a generation of children that will grow up knowing this Government rejected them and there are countless charities, groups and people who stood up, were counted and were willing to say that no child was going to go hungry in our community."
(pic by Chris Reynolds, creative commons licence)