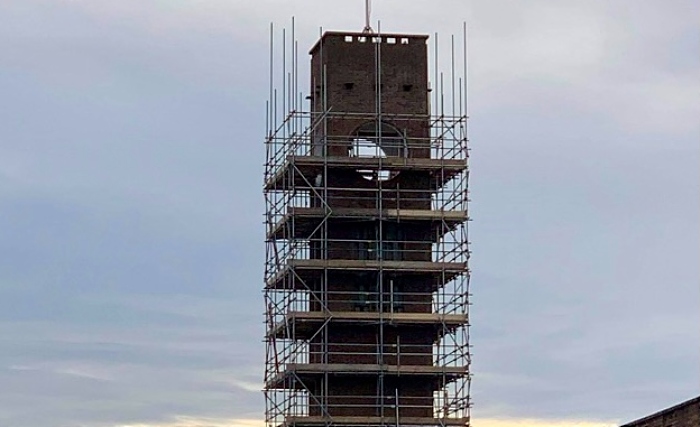 Crewe Heritage Centre has come to the rescue of the town's iconic clock "Big Bill".
The clock was dismantled as part of the Royal Arcade demolition to make way for a new development.
There were fears the clock which has dominated the skyline for more than 60 years would be lost forever.
But staff at Crewe Heritage Centre have agreed a deal with Cheshire East Council and Cawarden Co. Ltd to take in and preserve parts of this iconic town landmark.
A spokesperson at the centre said: "We are currently in the process of establishing our short and long term plans for this local landmark and will be excited to share them shortly."
As part of the acquisition, they will take in the four clock faces (2.4 metre diameter), the five Bells including 1.1 tonne 'Big Bill', the clock mechanism, and surviving glass from two former blue faces.
The faces, mechanism and blue glass have now been transported to the Heritage Centre with the bells expected to arrive in the next few weeks.
Crewe's clock tower has had three different faces over its lifetime.
The faces of the clock tower were originally a deep blue colour, going through two renditions before being changed to white glass in the late 1970s.
In 1956 the tower, clock and bells cost a total of £11,950.
(Image courtesy of Jonathan White)